Why Choose Us for Vehicle Transport
Service & Dependability

Competitive Pricing & Integrity
36 Million Miles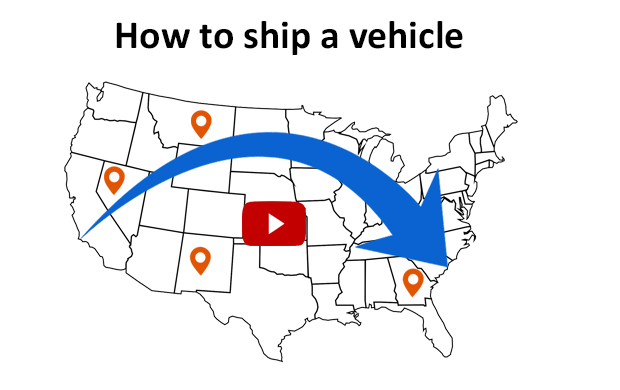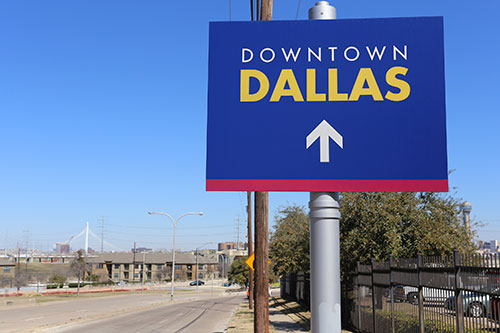 Are you moving to Dallas and already feeling like "everything's big in Texas," beginning with the task of moving everything you own?
Have you been poring over online car sites for months and months and finally found the Cadillac Escalade you want ... but the dealer's in Detroit?
Or are you a car collector who's getting ready to add a Rolls Royce to your collection, so you need car shipping to Dallas?
How long does auto transport take from Dallas?
It depends where your car delivery is going. Do you need an auto transporter from Dallas to Omaha? That's about 650 miles, which may take 2-3 days to arrive. Or do you need auto shipping to Dallas from Los Angeles? That's about 1,400 miles and takes 3-5 days to arrive.
These aren't hard-and-fast timelines, however, because the distance is only one factor affecting vehicle shipping.
Some car relocation destinations may be farther away than others, but actually take less time to get to because of major arteries to the area. Some remote towns have few carriers making regular deliveries there, so it takes time.
Another consideration is time of year you need to ship a car to Dallas. Is it coming from Colorado in winter? It may mean a weather delay for the car transporter. Will they hit holiday traffic? That can create a holdup, as well.
Is it a gift and you need the car shipping services to arrive on a certain date? Or do you simply need it ASAP? If you use our express auto transport service, we can sometimes pick up as quickly as 24 hours from your call! You get a choice of vehicle pick-up or drop-off on a particular day, or a short time frame between those two. You know what happens if something keeps us from delivering on our guarantee? We will not only refund you the difference between the express service and standard shipping, we'll also give you an additional $100 refund!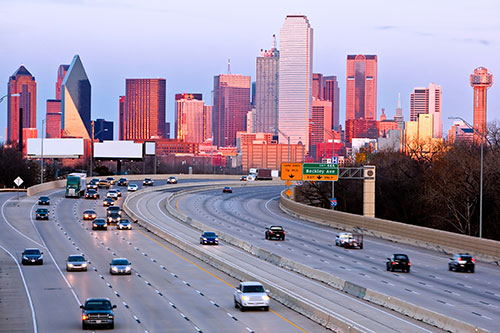 For business or pleasure, we know timing is important – and your satisfaction is our top priority.
We do motorcycle shipping and truck transport in Dallas.
Do you collect vintage trucks? If your dad is aging and doesn't have the vim and vigor for his old Chevy short bed the two of you restored, you'll need reliable auto transport to get it to you. We can ship a truck for you with the same easy process as our car service.
Do you have more fun on two wheels than four? If you buy or sell Yamahas or Suzukis we can ship a motorcycle in Dallas too.
Do you like golf course living? Or are you retiring to Dallas and want to bring your cart? We can provide you with golf cart transport to Dallas and reunite you with your favorite form of transportation around the neighborhood.
Maybe you have a company van that needs moving. We also provide van transport, including hundreds of models each year that are equipped with handicap ramps and related features.
How much does it cost to ship a car in Dallas?
One of our top features, according to our happy customers, is our Easy Car Shipping Quick Quote system. It enables you to go online and get a price for car shippers right away. It's not only convenient, it's a guaranteed price for 2 weeks. Your Quick Quote details the costs for you, so there's no confusion.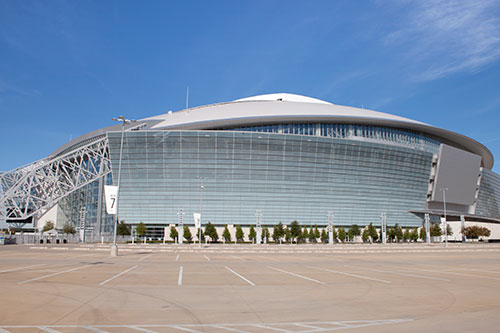 Did you get a corporate transfer to the Lone Star State and you want to bring your Tahoe? We transport all types of SUVs, cars, trucks and vans, and they can have all kinds of features, from oversized tires to camper shells. But, at times, there are extra charges.
Because distance equals time, and time adds to the cost, where the auto shippers are going is a big determiner of your total.
Are you an Audi dealer with an R8 to send to your best customer? For luxury car transport from Dallas, we recommend enclosed car shipping, which costs more.
If you're specific about dates and you choose our express auto transport, it also costs extra.
Whichever options you choose, remember the price is guaranteed for 14 full days – twice the industry average!
Is open car shipping right for me – or should I choose enclosed auto transport?
Did you spend the last 3 months searching for the needle in a haystack – a GTO just like you had in high school? You don't want to jeopardize that amazing find by allowing car transport companies to propose slipshod shipping methods! For classic car transport in Dallas, you really need an enclosed carrier.
They take good care of your wheels, only shipping 2-6 vehicles at a time. A knowledgeable transport company for cars will tell you this is highly recommended.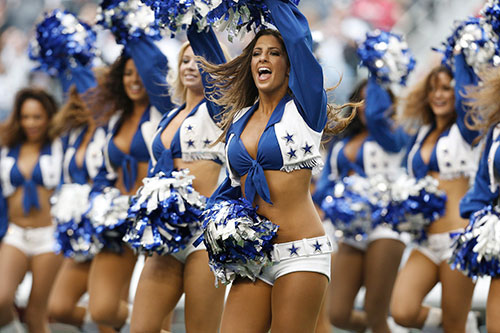 Open car carriers are great for three-quarters of vehicle shipments, but for cars that are worth about $70,000 and up you want the added protection you get with enclosed car transport.
Do you deal in the sale of Bugattis or Bentleys? With exotic car transport in Dallas you've got the same concerns. You want first class.
Open vehicle shipping usually stacks about 7-10 cars on a trailer and they get exposed to rain, dirt and sun along the way, which you can't risk with top-of-the-line transport.
Why choose Easy Car Shipping for vehicle transport in Dallas?
Is your son headed to "the Hilltop" at SMU and needs to get around in the Explorer? You can concentrate on class registration and leave the moving to us.
Our professional service and great value are why we have a 4.6 rating out of 5 stars!
Other auto transport companies are out there, but you want the guaranteed follow-through. A lot of our clients come from situations where shippers dropped the ball. But we offer you something they can't deliver (pun intended).
You get your own transport coordinator from the time you contract with us for the move. We keep solid communication with you for the duration of the job, so you're fully informed at all times.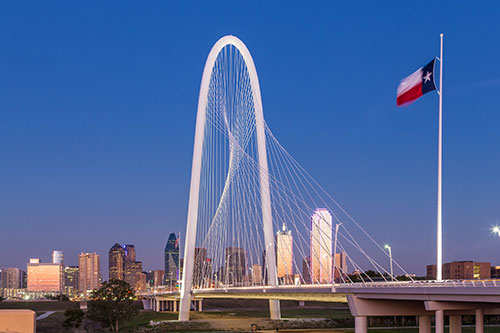 Still not sure? Check our online reviews to see the satisfaction of our previous clients.
Am I fully insured on the transport vehicle during auto shipping?
We know you need insurance and we make sure you get what you need at Easy Car Shipping. Our contracted drivers have full coverage.
Not only that, you don't have a deductible! Something rarely goes on that isn't according to plan, but in the rare occasion (about 1 in 1,200 trips) something does occur, there's a policy in place.
You'll find all the details in the original quote you receive from us too. It's right up front.
Auto transport in Dallas is something we know how to do. We're seasoned professionals with the highest standards. You're not handing over your treasured car or truck to amateurs – we've been in the business for over 30 years!
Sure, everything's big in Texas. But getting your vehicle from one owner to the other is our business, so it's not too big for us!
Ready to Get Started?
Answer Just 5 Easy Questions
Instant Quotes
No Hidden Fees
Licensed, Bonded, Insured