Why Choose Us for Vehicle Transport
Service & Dependability

Competitive Pricing & Integrity
36 Million Miles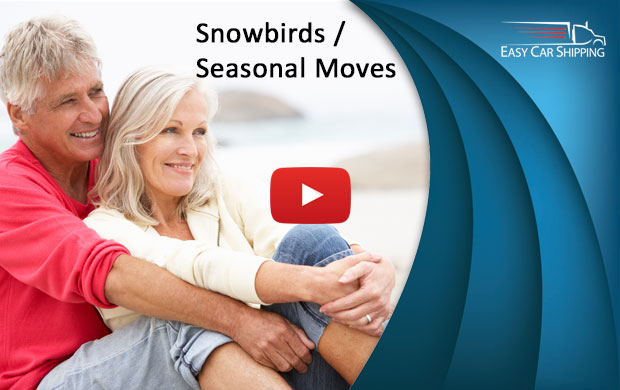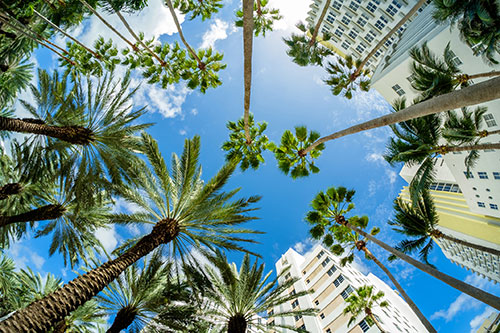 If you're blessed to have a second home or a great place to escape those frigid winters or simmering summers, you still want your car all year. Sure, you could rent a car – but having your own comfortable one from home follow you to your destination feels so much better than renting for 3-6 months, and is probably less expensive.
Of course, driving to your winter home is an option, but many prefer to hire a snowbird car transport company. While it might be cheaper to drive , if even one thing goes wrong, it might not be a bargain. Maybe a blown tire, transmission, or fuel pump goes out, but even if nothing goes wrong, the extra miles on the car don't help. Not to mention the wear and tear on the driver and passenger. For thousands of repeat clients, seasonal vehicle shipping is a given.
We understand your Snowbird transportation needs and values clearly
Whether you're escaping the colder states for the tropical breezes blowing in from the Caribbean or Gulf of Mexico − or enjoying the warm, dry climate of Phoenix, Scottsdale, Tucson, Vegas, or Palm Springs, California – as a seasonal traveler you don't want to stress over making a long drive. If you've done that before, you've probably decided driving is no longer your preferred option. In fact, you'd probably tell others you'd choose:
Safety. How inviting is it to hop in your car and drive hundreds of miles in winter? Hazardous and irregular road conditions, detours and unexpected vehicle breakdowns can frazzle nerves among the best of us. Often, driving long distance doesn't turn out as planned, resulting in major aggravations and a possible burden on others. Even worse, trying to save a few dollars could put your safety at risk. If you've been there or done that, you know snowbird vehicle shipping is a better option.
Convenience. A trip that's only supposed to take a couple of days can easily double if road conditions are risky. Avoid delays or interruptions in your travel plan so you don't have to reschedule. Getting off on the wrong foot isn't worth it, and driving in wintry conditions is not only time consuming – it's also hard on your vehicle. A trip from Chicago to Miami and back puts nearly 3,000 miles on your car. For most snowbirds, open transport works well, even if the car encounters bad weather. But if you drive a luxury vehicle or its worth >$70,000 then enclosed car transport is highly recommended. We also offer snowbird golf cart transport, and seasonal motorcycle shipping.
Whether you're a flexible business owner who switches residences seasonally, a senior citizen who enjoys spending time with family or friends in a warmer climate, or a professional whose job's tied to the tourist trade, we know seasonal travel means you need to coordinate precise dates for pickup and dropoff – especially if there are flights to catch.
When should you actually book Snowbird Car Delivery?
Here's the unvarnished truth you won't hear from most snowbird movers. It simply doesn't help you to book your snowbird car transportation until about 7-10 days before your vehicle is available to ship. Many travelers tell us they booked 15 or 30 days in advance, but still their transport company flaked out. (We work real hard to make sure that never happens to you!)
The fact is, most drivers simply can't predict exactly which town their combination of pickups and drop-offs will place them in until about 3-4 days before they get there. Even the most top-notch drivers in the U.S. are simply on-the-road-guys: they can't be made to accept space reservations too far in advance, by anyone. So booking super-early does less than you think, even with an incredibly reputable firm like us.
Industry insight: In fact, booking too early might hurt you if you get low-ball prices too early from other sources and opt to lock that in. At peak times, you'll be competing with thousands of other snowbirds for limited space. Booking 7-10 days ahead provides the most realistic snowbirds quotes -- not something that simply sounds good initially but could leave you scrambling for an alternative at the last minute.
So, when should Snowbirds ship a car / make it available for pickup?
Take the date you plan to arrive and subtract the # of days your car will be on the truck. Suppose you want to get to Scottsdale on the 15th of the month, and a snowbirds car delivery service can deliver your vehicle 4 days after it was picked up. If you have no one already in the area that can inspect your vehicle on arrival and pay the driver, you don't want your car to get there before you do. So we'd recommend you make your vehicle available for pick-up on the 11th. See our How Long Does it Take To Ship a Car page for a chart-table showing # of days, depending on # of miles.
Insight #2: It's best to avoid shipping right before or after a holiday, because truck drivers need and take time off to be with family too -- and while they're home, requests for shipments accumulate. It can take a few days after each holiday to get everyone back in optimal position on the road, resulting in longer wait times.
How much does it cost to ship a car for Snowbirds?
Snowbird car transport costs ~$1 per mile for 1-500 miles. So, a 350 mile trip would cost $350. The longer the distance, the lower the price: moving a car ~1000 miles drops it to $.75 cents a mile, or $750. Coast-to-coast car transport can be as little as $.40 cents per mile.
Insight #3: Seasonal auto shipping rates typically creep up through December and reach their peak in the first week of January: just at the very time drivers want to be home with their family for the holidays. When they get back on the road, they have a lot of choices of which pickups to accept first. Naturally, each driver selects the highest-priced quotes first until they work through the backlog. Though we don't like this reality any more than you do, we think you're better off understanding how the industry really works. If you don't mind waiting a couple of extra weeks to receive your car, or you can send it ahead with no issue, then the cheapest snowbird shipping will work for you. But at peak times, a super-low rate will only leave you waiting longer -- and some snowbirds end up choosing express car transport to try to make up time.
That's why our real-time Quick Quote system is so effective. You can check it anonymously and often, and we offer return-trip Snowbird auto shipping discounts. And if you're traveling with a group of friends or a club, ask about a package for transporting your vehicles together. It's possible your vehicles can conveniently arrive at the same time.
Why is Easy Car Shipping best for Snowbirds car delivery?
Simply put, we understand seasonal living, and we offer the optimal combination of service and value. Our snowbird car transport reviews – averaging 4.8 out of 5 speak for themselves. See more on this topic on our Why Us page.
Can I pack items in my vehicle during seasonal auto transport?
The FMCSA which inspects vehicle shipments on the roads for safety allows you to include anything that is actually related to the vehicle, but not personal items like luggage or household items. That's because carriers can, by law, be insured only for vehicle-related items. Some transport carriers allow you to include up to 100 lbs. of unobtrusive items, but there's always the risk the driver might be fined.
What if the truck can't access my pickup or delivery location?
While this is a non- issue for 95% of deliveries, most trucks are over 75 feet long and 13.6 feet high, which can make it impossible to reach a few address with narrow roads, trees, power lines, city ordinances, or gated communities. The driver will get as close as possible, and arrange a safe and convenient location such as a shopping center to meet you for pickup or drop-off. If you'll need unique arrangements, let's discuss.
Our most popular snowbird car shipping routes
Traditionally, many of our Northeast clients − from New York, New Jersey, Connecticut, Massachusetts and Pennsylvania − love going to Southeast states like Florida, Georgia, North Carolina, South Carolina and Louisiana. At the same time, routes from The Great Lakes and Midwest states to the Southwest states of Arizona, Nevada, New Mexico, Texas and California have been growing increasingly popular, in addition to traditional destinations in the South such as Miami, West Palm Beach, Tampa, and Orlando. Whether you winter in the South and summer up East, or enjoy the warm weather states of the Southwest, you'll see why our snowbirds vehicle shipping is so highly rated.
Ready to Get Started?
Answer Just 5 Easy Questions
Instant Quotes
No Hidden Fees
Licensed, Bonded, Insured