Why Choose Us for Vehicle Transport
Service & Dependability

Competitive Pricing & Integrity
36 Million Miles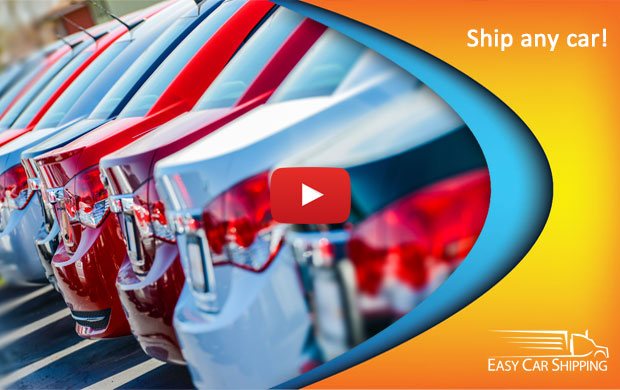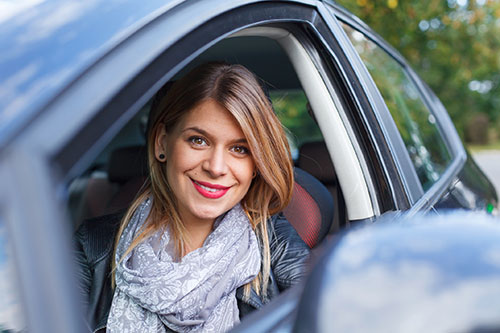 It can be a big decision. You want, or need, to get your vehicle transported, but you're hoping you don't have to compromise on the safety and security of your car in order to stay within your budget. Shipping a car sounds like an everyday decision, but it's also an important call.
What determines the cost of car transport?
While there are definitely factors that come into play, the good news is that moving cars really isn't as expensive as you may think. Sure, there are car transport companies with prices that are out of range, but you can get safe, reliable and timely car shipping from an experienced broker at a very reasonable price. Our quotes include full insurance coverage, with zero deductible – and we never have any fuel-surcharge or any other hidden fee.
At Easy Car Shipping, our Quick Quote system takes into account all the key factors about your unique vehicle in our quest to provide you with the most competitive car shipping quotes. Our prices are guaranteed for 14 days – twice as long as the industry average – and we guarantee you'll never experience a surprise "oops—sorry for the change in price!" once your booking is confirmed.
Some of the factors that determine your cost include distance from point A to point B, and whether your pickup and drop-off locations are urban or rural. Will your vehicle require an open or an enclosed trailer? What type and size of vehicle are we transporting for you? The answers affect the cost to ship a car and so does the season of the year and whether you need express shipping or are flexible on the precise date for pickup and/or drop-off.
"My corporate relocation package was a bit tight, and I was looking for the best deal possible. I heard a few horror stories about vehicles not being covered by insurance by other companies. But here, I was able to get a copy of the carrier's insurance before my car was picked up, which made me feel much more comfortable in the case anything were to happen. The driver did a good job inspecting the vehicle and leaving me paperwork to show the condition when it was picked up. I also took pictures. Thankfully there were no issues, but it was good to know that I was well prepared just in case. And I was quite pleased with the cost of the car relocation." Dennis Kroger, 2012 Audi A6, Oklahoma City to Seattle
How long does car shipping take?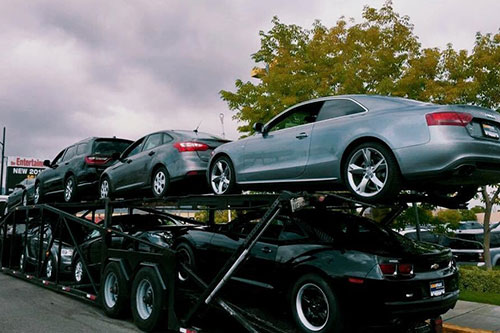 Car shipping companies like us, with broad access to thousands of drivers nationwide can offer you the most choice. For standard door-to-door shipping, we can usually arrange for pick-up in 2-7 business days. Depending on the route and the season of the year, your car will travel approximately 300-500 miles per day.
The size of the city we are starting from, and perhaps ending at, may factor into how long it takes to pick up your vehicle -- and how fast we can reach your destination. Vehicle shipping is kind of like the airlines: there are a lot more departures and non-stop flights between major cities each day. However, we usually delight our customers with our prompt arrangements, even in cities and towns that are off the beaten path.
If you choose express auto transport, you get guaranteed dates and your pick-up can take place as quickly as 24-72 hours from the time you call us and say, "ship my car."
"My son was off to Harvard Business School and at first we thought he wouldn't need a car, because it's Boston. But then we realized the harsh winter would make taking taxis or public transportation harder. So we ended up needing to transport his Toyota Camry at the last minute. We called around and the coordinator at Easy Car Shipping was quickly on top of it. It worked out perfectly. The car arrived the Jason's off-campus apartment the day after he did. He didn't have to miss any of his classes, and now we think we actually saved money, compared to having him Uber it everywhere." Fang Wu, 2015 Toyota Camry, Chicago to Boston
Why choose Easy Car Shipping for your car moving needs?
For a job that's big or important to you, you want to reduce your margin of error. That means you're looking for someone who's got a stellar record in the car transportation industry. That's us. What makes us unique? We are actual car guys. Whether you are shipping a new luxury car or your family SUV, both our systems and our Coordinators understand the nuances of both the vehicle type and the customer-type. Our customers consistently recommend us as the best company to ship a car and our car shipping company reviews speak for themselves.
"We sell a lot of vehicles to high end clients. We've been using Easy Car Shipping for years, because they know the importance of customer communication and satisfaction. They keep in good contact with all parties involved, and do a great job in working around people's schedules. I really appreciate how they succeed at keeping surprises to a minimum – even when there are occasional issues they can't control, such as during hurricane season. We consistently recommend them as our main transport company." Tom O'Connor, McGrath Lexus - 2016 Lexus LS460 , Westmont IL to Customer in Boca Raton FL
So whether you're sending a car from state-to-state, or you've got a job relocation taking you – and your car – from coast to coast, you can count on us to be well taken care of.
Should I consider enclosed transport for my car?
We've all seen the open transport trucks on freeways. They're perfect for moving cars of almost every kind. Some of them haul 7 to 10 cars on one trailer, while others provide special handling for a more select 2 to 4 cars at a time. Naturally, vehicles riding in on open trucks can arrive a bit dirtier at the other end, but it's a perfectly safe process. About 75% of our customers choose open transport, as it's the most economical.
However, if you're getting or sending a new vehicle a dealer, or if you're transporting your own high-end sports car such as a Lamborghini, Ferrari, or a classic car worth 6-figures or more, we highly recommend enclosed car transport for shipping cars. Even if yours is not in the highest-dollar-value category, but it's your "baby" that you just restored, you probably want to protect it from the elements.
Weather will always be a factor when deciding on car transporters and the options available to you. If you're sending it to your buyer – whether you're a dealer or an individual seller – the idea of first-impressions may also influence your decision. Lighter vehicles, such as motorcycles and golf carts can take a beating on open car movers, so depending on their value sometimes enclosed auto transport is the obvious way to go.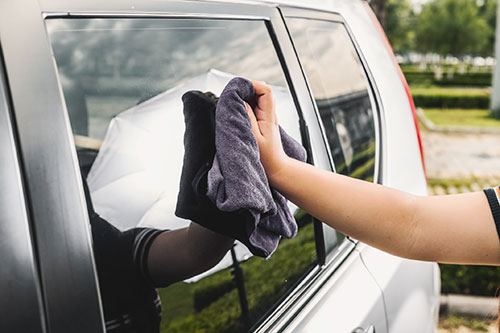 "I was looking for a specific car in a specific color. I couldn't find it anywhere except in New York. I had a choice to make: order a new one and wait up to 10 weeks, or buy this new Jag in New York and have it shipped to me. Jaguar Manhattan recommended I call Easy Car Shipping to set it up, because these guys really know how to get a car picked up in Manhattan. It fit my budget, and I got the car quickly. I told my dealer I was pleased, and they said that's typical." Antonia Franco, 2015 Jaguar XF, Manhattan to Atlanta
With more than 42,000 successful car transports under our belt, you can be sure we have the know-how to see you through the process reliably. Whether the car is going where you are, or off to college with your son or daughter, our high ratings can give you the confidence to entrust even your most valuable vehicle with us. And whether you're a dealer needing a transport company for cars on a regular basis or an individual with needing a single car delivery, rest assured that our network of drivers is known for their service excellence.
Ready to Get Started?
Answer Just 5 Easy Questions
Instant Quotes
No Hidden Fees
Licensed, Bonded, Insured