Why Choose Us for Vehicle Transport
Service & Dependability

Competitive Pricing & Integrity
36 Million Miles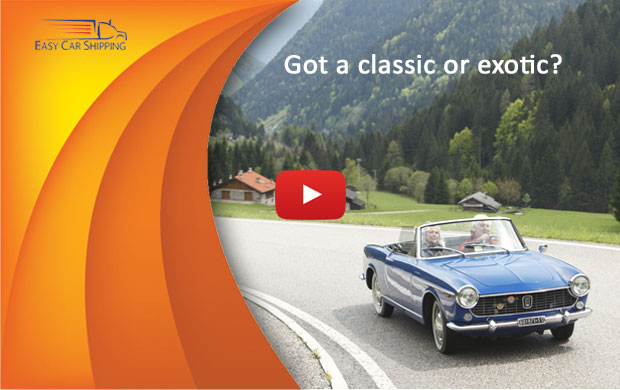 You've always wanted one. That model. That year. That color. Your dream car's bought and paid for and you want to bring her home. But who should you trust with something you searched for years to find? It may feel like finding safe classic car transport is the hardest part about the whole process! Well, it doesn't have to be.
Or perhaps you've owned it for a while, and now you're moving – or showing it off at a car show, fundraiser or other event. Whatever your reason for wanting to ship a classic car, you can rest assured with Easy Car Shipping. Why?
We understand Car Collectors' and Enthusiasts' auto transport needs and values
Maybe buying a classic car was more impulsive than you've been in a while -- but now that you "pulled the trigger" you don't want any more anxiety in transporting your classic car home. You want to be sure it's placed only in the hands of experienced collector-car shippers. Our team's been working with cars for 30+ years. After waiting so long for the perfect weekend or getaway car, you don't take chances with an unknown transporter.
Or maybe you have the opposite situation. Perhaps you rebuilt a '60s Stingray from the ground up, but it's time to let it go. And you're not sure who to turn to when it comes to getting it to auction safely. Vintage car transport is one of our specialties. Or you looked everywhere for that '71 Plymouth Barracuda, and when one came on the market you snatched it up. But now you need muscle car transport.
Just sold a classic car online? Don't worry – we handle everything. Everything. Once your classic car shipment is booked, the pressure's off. We work with your buyer to make all the arrangements, for pickup at your convenience and drop-off at theirs.
We've done this thousands of times. The paperwork – the Bill of Lading, to be exact – is carefully completed just right. As if you're buying a car online, making sure it's precisely how it should be can save you from paying additional sales tax or registration fees. It's also the proper documentation regarding your car's condition and other details related to the transport process.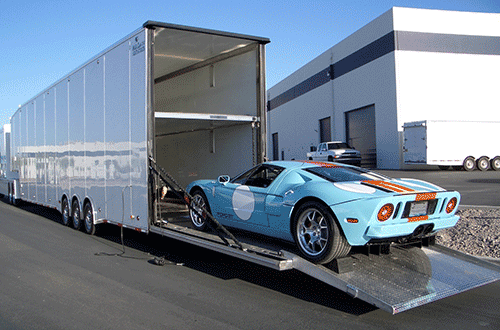 How long does it take to transport a classic car?
Classic car transport takes between 1-6 calendar days from the date a car is picked up to when it's dropped off. A driver usually covers about 500 miles per day. The first available pickup date for classic, muscle or vintage car shipping is typically 2-7 business days after an order is placed, and express vintage car transport is usually available within 24-72 hours.
Once you put us "behind the wheel" – metaphorically speaking only, as no one will drive your car except on or off the truck – we find just the right driver for your classic auto transport. Is it a Lotus from the '60s? If you need antique car shipping, especially in the case of a rare model, we strongly recommend an enclosed vehicle carrier. Not only does a trailer with walls and a roof give your car more protection from the elements, drivers haul fewer cars at a time. An enclosed trailer fits just 2-6 vehicles, so there's more individual attention available for every car on there, all of which tend to be luxury or higher-end models.
Are you a Harley fan? Vintage and classic motorcycle transport is something we do all the time as well. Open carriers are perfectly fine for the majority of vehicle transport, mostly under $70,000 in value. But when it's a 1925 BMW R42, the extra few dollars for enclosed shipping are worth the additional peace of mind.
How much does it cost to ship a classic car ?
Classic car transport costs ~$1 per mile for 1-500 miles. So, a 350 mile trip would cost $350. The longer the distance, the lower the price: moving a classic ~1000 miles drops it to $.75 cents a mile, or $750. Coast-to-coast classic car shipping can be as little as $.40 cents per mile. Shipping quotes can vary based on your vehicle size, whether you choose enclosed car transport or express shipping, seasonal demand – as well as classic car transport reviews. That's because classic car shipping companies with higher ratings usually cost a bit more.
Now, to minimize costs and maximize convenience, we have a great Quick Quote system, where you can see results on your screen instantly – on just about every make, model and year, including some very rare editions. And we don't ask for your name or phone number unless you book an order. You'll never get a pesky follow-up call – just a handy email with the quotes in writing, so if you're comparing prices, you can choose to proceed later. Then if you like what you saw, and we think you will – great! We stand by the classic car transport quote we offer for a full 14 days: that's 2x the industry average.
It's your "baby" and you want it handled with care. Still, you don't have to pay champagne prices to get the best classic car transport. Because of our large network of collector car enthusiasts and specialty carriers, we can offer both great value and great service – so you don't have to choose, and your classic car transport cost isn't higher than it has to be.
Why is Easy Car Shipping the best classic car transporter for Collectors & Enthusiasts?
When you've got a big responsibility like transporting your collector car, you want experienced professionals who walk you through the process. Many of the collectors and enthusiasts we serve buy cars on eBay, but we also have a presence at most collector auctions – and members of our team are car hobbyists who are used to working with car specialists at Auctions America, for example. So whether you're buying or selling at a special event in cities where Mecum Auctions is holding shows this year, or you're using Barrett-Jackson "the world's greatest collector car auction" – the carriers we dispatch to those locations tend to know classic and vintage cars more than most.
Our drivers understand both the value of the cars they're transporting as well as the high expectations of their owners. They also have expertise with the unique features of the most popular classic, vintage or exotic car models to make loading, securing and unloading safe and efficient. Our claims rate is less than 1 in 1,200 transports. That means 99.92% of our classic car shipments arrive without an incident. But in the unlikely case something were to happen, you are 100% covered by Carrier insurance – with never a deductible of any kind. We make sure of it.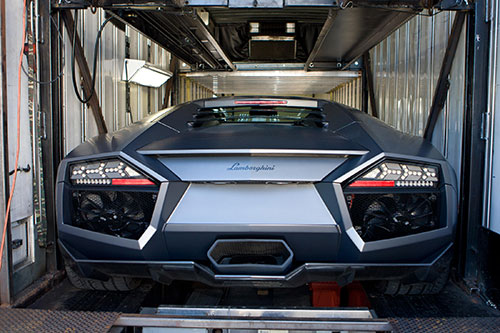 So count on us for reliable pickup and delivery. Our ratings, averaging 4.8 out of 5 stars, speak for themselves. If you're shipping a classic car as a Seller, count on our drivers to interface with your buyer with buyer at the other end with the utmost professionalism – leaving them happy to do business with you again. If you're the Buyer: we make the same commitment to you. The Seller will be pleased to continue working with you after your classic arrives.
Customer reviews often refer to both driver excellence and the ease of communication with our office team. A dedicated Transport Coordinator is assigned to each vintage car transport. And in the unlikely event of any surprises, we are in proactive contact with all parties. See why Easy Car Shipping's one of the top classic car transportation companies, with some of the highest caliber drivers in the industry.
Ready to Get Started?
Answer Just 5 Easy Questions
Instant Quotes
No Hidden Fees
Licensed, Bonded, Insured