Why Choose Us for Vehicle Transport
Service & Dependability

Competitive Pricing & Integrity
36 Million Miles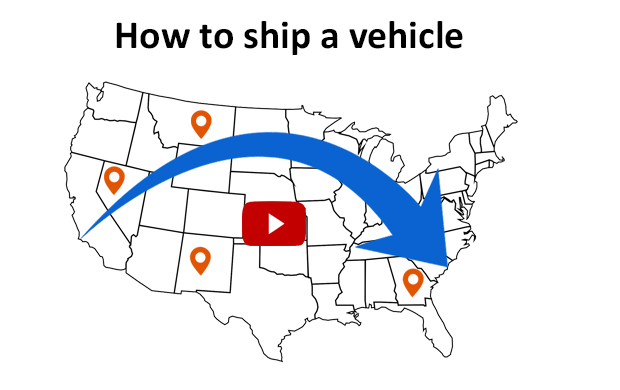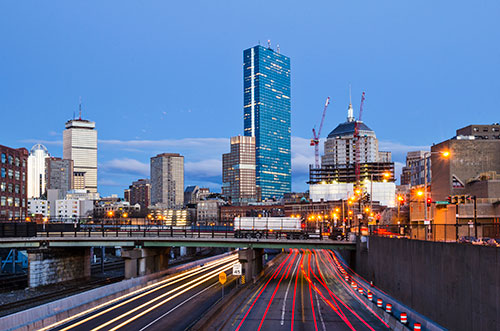 Did you just get the news that you're moving all the way across the country for a job transfer? Well, you're in good company, because the U.S. Census Bureau says that about 12% of Americans relocate each year.
Are you feeling weighed down by the challenges, such as moving your car?
Scratch that off your "to-do" list, because we can handle it for you – safely, securely, and expeditiously.
You don't want just anyone on this. You need experienced, dependable auto shipping to or from Boston.
Why choose Easy Car Shipping for vehicle transport to or from Boston?
It's a pain in the neck to be without a car, whether you're retired and want it when you go south for the winter, or if you just transferred to B.U. and can't stand the idea of being without your freedom.
With decades in the car business, virtually no job is too big – we transport SUVs, or ship a truck from Boston, we handle luxury cars – even large work trucks from one work site to another!
Did you hire a transport company for cars in Boston who then left you hanging without the job done? (We hear that a lot.)
It's a big, important task, so you want someone whose customers have been happy – like 4.6 out of 5 on average?! Check out our reviews to see what you're in for.
We at Easy Car Shipping have honed our skills to eclipse the services of most other car transport companies in Boston, and elsewhere. Do you have a budding musician at Berklee College of Music who needs her car?
Are you a car dealer? You need expert car shippers if it means getting a vehicle to your customer in one piece. Are you concerned your job is too big? Or it's really an odd request? Give us a try – you'd be surprised!
How long does auto transport take to or from Boston?
Is your job or school transfer taking you from the cosmopolitan Boston area to somewhere like Leadville, Colorado, it may take awhile. When the terrain makes it "slow going" or it's kind of off-the-beaten-path, it extends the time frame for car delivery.
Do you need it delivered ASAP, for a gift or something? Then you likely want to use express auto transport. We can sometimes even pick-up within 24 hours! Standard service is also available, of course, which means we can get it on its way in 2-7 days.
When the auto transporter heads out makes a difference. There are seasonal delays, of course, due to weather and how many vehicles are on the road. Auto shippers typically go 200 miles a day on short trips and up to 500 miles per day on longer ones. You can check our site to see the estimated time frame for your particular request.
For vehicle shipping in or from Boston, we do everything in our power to meet your deadlines. We've done this long enough to foresee a lot of the usual hurdles.
How much does it cost to ship a car to/from Boston?
Are you trying to make this happen without busting the budget? Or are you pressured by your employer to keep moving costs down, but you really don't want to move and leave your brand new Lexus? We've helped people out of these kinds of jams before!
We want you to be 100% pleased with our service, so we do what we can for you. There are certain aspects of car shipping services in Boston that affect your quote.
Obviously, the distance your car is going plays a big part – a longer trip, more driver time, etc. The type of vehicle shipping is part of the equation too.
Do you need auto transport in Boston for your dad's muscle car? Or is it your brand new Mercedes?
For cars with value – roughly $70,000 and above – we recommend use enclosed car transport. It does cost more, but expensive cargo shouldn't be exposed to sun, rain, dirt, etc., if you can help it.
Exotic car transport in Boston is more affordable than you might think, and we can arrange an extremely reliable transportation.
Additionally, at Easy Car Shipping, you can tap into our Quick Quote system, which locks in your price for two weeks – which is unusual for a car transporter company.
Is open car shipping right for me – or should I choose enclosed auto transport?
If you're a dealer needing luxury car transport from Boston to a customer in NYC, for instance, you don't want to take chances. This is not new territory for us.
If the good news is "Hey, I found a BMW 6-Series!" but the bad news is "It's in Poughkeepsie!" – then you need reliable auto transport in the form of an enclosed car carrier.
The open vehicle trailers are most common and less expensive. They haul 7-10 typically, but enclosed transport means only 2-6 vehicles at a time.
Classic car transport from Boston or shipping in reverse needs kid gloves. You don't want the Packer with the engine you rebuilt to spend too much time in the elements while en route. Auto shippers in these special cases really pull out all the stops. You get the TLC you need.
We do motorcycle shipping and truck transport to and from Boston.
You also want to consider enclosed shipping in the case of hogs and golf carts. They're light, so you need the protection that an enclosed trailer can give these kinds of vehicles.
Are you headed south for the winter? You'll probably have more fun riding in the warmth down in Florida than you would up north. We can ship a motorcycle from Boston for you to add to the fun.
Do you need golf cart shipping from Boston for the same reason? Whether you're heading south, got a job transfer, or bought a bike for your brother in Baltimore, we can offer you shipping.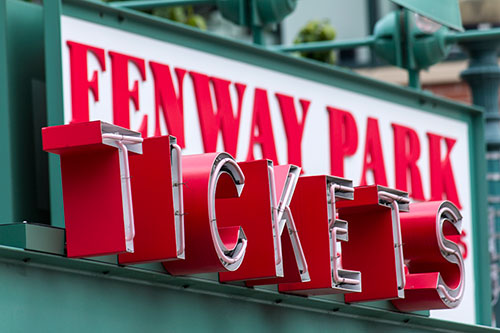 Are you a car enthusiast with your own rebuilt Ford panel truck? We can send that where you're going too. With our industry contacts, we take care of just about every vehicle transport need. General contractors count on us to get their earth movers moving, and sometimes dealers need some of their fleet transported.
Am I fully insured on the transport vehicle during auto shipping?
Do you need car relocation to Boston for business purposes? That's all the more reason you want the security of insurance for your vehicle. Even in cases of cars with little value, you want that peace of mind.
At Easy Car Shipping, the insurance is a part of your original quote. If you ship a car without that added benefit, it runs a pretty high risk, because sometimes things happen you don't count on.
For car shipping in Boston – to wherever it's going – you get proof of the insurance coverage over the course of the job, on the rare occasion that there's any sort of damage or a dispute with the carrier.
It's just one more reason that with us, you know you've eliminated the flake factor, and you can count on your vehicle getting where you need it. Auto shipping in or out of Boston is what we know how to do, and keep you in the loop at all times. It's nice to have that kind of guarantee – no matter what coast you're on.
Ready to Get Started?
Answer Just 5 Easy Questions
Instant Quotes
No Hidden Fees
Licensed, Bonded, Insured