Why Choose Us for Vehicle Transport
Service & Dependability

Competitive Pricing & Integrity
36 Million Miles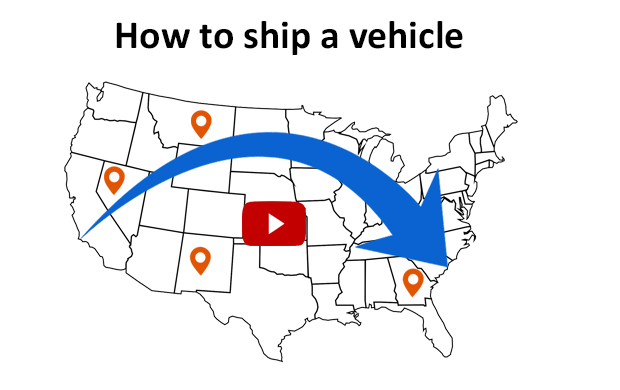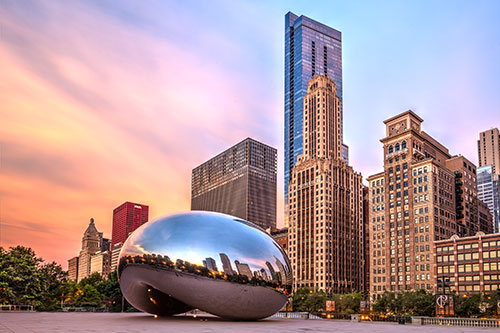 Are you a kingpin in the car enthusiast community? Do you spend hours on the internet, poring over AutoBlog and Motor Trend to add to your collection? What do you do when you order a car and need auto shipping to Chicago?
Let's say you're one of the Chevy Drives Chicago dealers. When you find a customer his dream car, you have to get it local enough for pick-up. That's why you've got to start investigating auto transport companies in Chicago. Does your car need to get to your daughter at the University of Chicago?
There are a few things you need to know about the process.
How long does auto transport take to or from Chicago?
Is it a gift? Do you need a car delivery in Chicago on certain dates – or just really soon? With our reputable express auto transport services we can often provide pick-up within 24 hours. Standard service is available, and we can arrange that between 2 and 7 days from the time you call us.
Where is your car delivery going? The speed of delivery is affected by the distance the car transporter in Chicago has to go. Also, if it's a rural community, such as off-the-beaten-path towns, it may take longer to get there.
If it's a car delivery from Chicago to, say, Gary, Indiana, then your carrier drives approximately 200 miles per day. But if you're sending the Saturn to Sally at Sacramento State or the Volkswagen to UVA, it's considered nationwide auto shipping, and your driver can cover closer to 500 miles a day.
What time of year do you need vehicle shipping in Chicago? You know how bad seasonal weather can be! Do you need car shipping services from Chicago during the winter months? Winter delays can cause slowdowns, but we work diligently to keep your delivery on schedule.
How much does it cost to ship a car to or from Chicago?
Do you definitely need your vehicle to get from point A to point B without spending serious cash?
Is the U.S. Government or another employer paying for your move? If so, does that include the car relocation from Chicago to your new assignment? (By the way, we give discounts to active members of the military!)
If you're saddled with the responsibility to find car shipping services, the onus is on you to locate auto transport in Chicago that is both reliable and affordable. Don't compromise!
How affordable is it? Let's put it this way – you won't have to scrimp on car shippers. We have numerous trustworthy contacts – auto transporters with the most competitive pricing.
Auto shippers in Chicago can tell you how much impact some of the options you have can affect your quote. The timing of the job can play a part, because it depends on whether or not you use express auto transport.
And if you have a simple car, truck or van transport in Chicago that's one thing, but a brand new model of Lexus or a vintage 1938 Ford panel truck, that's a whole new challenge. Whether or not you use enclosed car transport affects the cost.
At Easy Car Shipping, you've got our Quick Quote system, which locks in your price for 14 days – while other car transport companies in Chicago typically limit their guarantee to just a week.
Why choose Easy Car Shipping for vehicle transport to or from Chicago?
You aren't the only one who loves cars! We've got decades of experience in the auto industry, and we can answer anyone's questions about how to ship a car in Chicago.
If you bought a car online and have to figure out how to ship it home, or if you're a dealer with clients as far away as Miami, you're probably looking for car transport companies with experienced, trustworthy professionals.
For over 30 years we've shipped virtually every style of vehicle you can imagine. Our clients have looked to us for car, truck and van transport to Chicago, and from here to anywhere in the nation. If you're sorting out the details of a corporate transfer, or you bought a car on ebay and want to see it safely home, you can trust that we've got this.
We have a reputation for great communication with our clients throughout the car relocation process. In fact, you can read reviews from previous work we've done on our website.
Is open car shipping right for me – or should I choose enclosed auto transport?
The open car carriers you see on freeways are the most common forms of transit for vehicles. They carry 7-10 cars at a time and may be just right for your situation.
But if you need luxury car transport in Chicago, you don't want it exposed to the elements. On open vehicle haulers you certainly get some sun, rain and dirt – which is fine in most cases. But if you've got a Bentley, or something like a Lamborghini, you really need to look for enclosed car transport in Chicago.
Think of it like first class on an airplane. While your car doesn't get food service and flight attendants, it does get TLC from the driver, fewer cars on the trailer, and safety from the elements. Though an enclosed auto transporter costs more, it's the most appropriate form of transit for exotic car transport in Chicago.
You really want to go the safer route if your car's value exceeds $70,000 or so.
We do motorcycle shipping and truck transport to and from Chicago.
In the winter, it's a lot more fun for snowbirds to drive a street rod in Florida than Illinois! Do you need classic car transport from Chicago?
Are you a member of the Goodfellas Car Club? You can let your fellow car fans know we've got plenty of contacts to get your Camaros, Corvettes and GTOs state-to-state when you need to move them.
Do you want to ship a motorcycle from Chicago, due to a corporate transfer or just for the winter? We have experience with that too. Or did you recently size up, searching CarsDirect for a shiny, new SUV or an F-250? We can ship a truck to Chicago for you, no problem.
We are reliable auto transport for alternate vehicles, as well. If you live in a golf cart-friendly neighborhood or near a course, you'll be happy to know we handle golf cart transport in Chicago, for instance.
Am I fully insured on the transport vehicle during auto shipping?
If you're on the Magellan Development team and you have to move equipment like chess pieces, you want the best on this.
Even if it's just the family's Navigator, it's important to get guarantees. At Easy Car Shipping, you've got insurance included in the price. Even with "sentimental" value, we know you want the peace of mind you get with the added coverage.
When hiring a transport company for cars you want proof of the insurance coverage over the course of the job, on the rare occasion that there's any sort of damage or a dispute with the carrier.
Don't let the name "windy city" make you nervous – you get safe, secure auto shipping from Chicago or from your home to another destination, no matter the size or value. Easy Car Shipping is able to tackle even the most daunting roadblocks.
Ready to Get Started?
Answer Just 5 Easy Questions
Instant Quotes
No Hidden Fees
Licensed, Bonded, Insured