Why Choose Us for Vehicle Transport
Service & Dependability

Competitive Pricing & Integrity
36 Million Miles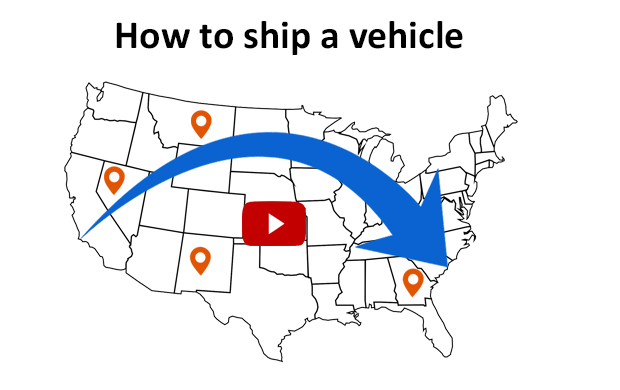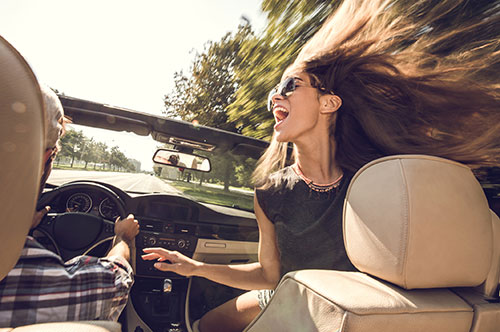 Getting your car or truck to another part of the country can be a big undertaking. Whether you're planning a move, are ironing out the details of a car purchase, or own the responsibility to transport vehicles safely and securely to their new owners, you have a lot on your plate.
We've got good news for you! There are easy ways to partner with vehicle transporters to get the job done swiftly, smoothly and reliably. You need a rock solid company you can count on, with integrity, skill and experience.
How long does vehicle shipping take?
The vehicle delivery process begins as soon as you accept our quote online, or call one of our expert Transport Coordinators. Pick-up can happen in as little as 2-7 business days when you choose standard shipping, and on long hauls the carrier travels approximately 500 miles a day. So, if you do the math... transportation of vehicles for a coast-to-coast auto transport usually takes less than a week when we take into account other customers along the way.
Of course, the route your delivery takes will affect the timeline for the job. For instance, if the carrier is driving through mountains in winter, that can be a bit of a slog. Need something in a hurry? We can usually guarantee a specific date for pickup or drop-off, when you choose the express auto transport option often on your vehicle transport quote. Express car shipping opens the possibility of a pickup as quickly as 24-72 hours from the time we speak, depending on your city and the supply-cycle at that moment.
"We sold this truck to a buyer in Portland, and in order to make the sale I had to set up the shipping for the buyer myself. We know from past experience that this route can be very busy, and can take up to 7-8 days to get picked up. The buyer was antsy to have the truck already, so we put some pressure on Easy Car Shipping and they made it happen. It was picked up in a matter of a couple of days, and they found a carrier that was going direct to Portland, which saved 2 more days off the delivery schedule. Another happy customer for us, thanks in part to the guys at Easy Car Shipping." Robert Fisher, Got Truck, 2013 Toyota Tacoma, Mesa AZ to Portland OR

What determines the cost of vehicle transport?
When you look into vehicle transport companies, you want to get the best value. That's just smart! You'll be happy to know, you don't have to give up quality of work or reliability to get the most reasonable vehicle shipping cost. We work within your budget to find the best possible carrier and driver for your money.
And did you know we offer discounts for active military service members? Are you a new recruit? Or being reassigned and need to get your wheels to another base? We're able to offer vehicle shipping quotes that are specially priced for you. And you can see from our reviews, you don't lose any quality of service, even if it's the best value in the business.
"I was being deployed and I knew I wouldn't need a vehicle on the base. So I sent my Mustang to my parents' house until I come back from deployment. The car needed special attention because I had heavily modified it -- it was lowered, and had mechanical modifications so that not just anyone could drive it. My transport agent quickly understood my issues, asked me for pictures to make sure they send the RIGHT truck to pick up my car. Ultimately they got it dropped off right in my father's garage, and the driver even helped to put the car cover on." Francisco Soto, 1993 Ford Mustang Cobra, Nashville to Asheville
Of course, distance is an element in your price, but so is the actual location and popularity of the city you're shipping to and from. Seasonality, and availability of drivers who can drop off in rural areas, are just some of the factors a reliable vehicle shipping company takes into consideration – so that when you get your vehicle transport quote, we stand behind it for a solid 14 days. That's 2x as long as the industry average, and there's never any "Sorry, the price went up!" from us. Our competitive prices include full insurance with zero deductible. And rest assured, we have no fuel-surcharges or any other hidden fees.
Should I consider enclosed transport for my vehicle?
Among the 42,000+ vehicle transportation deliveries we've completed, a very high number have been for dealers or classic car collectors. Exotic cars, such as a Lotus or Lamborghini, would never be stacked by any of our drivers onto an open trailer where they'd be exposed to potential rain, snow or gravel on our watch. If it's a 6-figure sports car or a 1964 classic Mustang, you'll want to consider enclosed car transport.
"I was negotiating for weeks to buy my VW and finally we closed the deal. But by the time I bought it, the weather changed and I was concerned about getting the car transported during the winter months. The staff at Easy Car Shipping worked with me to find an enclosed carrier to deliver my new baby even with my tight work schedule. The car arrived clean and ready to be driven in the fresh, white snow. I'm super happy and I'm glad I used Easy Car Shipping instead of some of the other guys I researched." Ralph Proscotto, 1963 VW Kharmann Ghia, Rochester MN to Buffalo NY
If you're moving a brand-new car, a luxury vehicle, or anything worth >$70,000 we'd recommend enclosed auto transport. Motorcycle shipping and golf cart transport might also warrant an enclosed trailer, depending on your specifics. We won't oversell: open trailers work for about 75% of customers who are shipping a vehicle, and that's also the best value if you're budget conscious.
Why choose Easy Car Shipping for your vehicle transport needs?
We know how to ship a vehicle. After 14 years and thousands of vehicle moves, your car or truck is quite safe in our hands. We are not just transport brokers: we are actual car experts. Less than 1 in 1,200 vehicles our carriers transport ever experience any kind of issue that would require an insurance claim. But if you're the one that gets struck by lightning, rest assured that you're not only 100% covered and have $0 deductible – but that we handle the insurance claim for you. Unforeseen hiccups? Don't worry – the service we provide is personal. We walk you through and handle whatever ever might come up. We are your advocate.
"I've been wanting to buy a Cayenne since they were introduced in the mid-2000s. I was finally in a position to afford one and found a low mileage vehicle in TX. I did my research and at first booked a different company who failed me miserably. They had a super-low quote, and I should have known better. But I booked it anyway. After a week, they kept making excuses for why they can't pick up my vehicle, so I was fed up and cancelled the order. I went back to my research on vehicle shipping companies and picked ECS – and to my delight, they had the car picked up within 24 hours. The quote was competitive with the other guys, but they seemed to know what they were doing. I appreciate their having been so courteous even when I was wound up from the other guys." Sonny Driscoll, 2007 Porsche Cayenne, Austin to San Francisco
Can I pack items in my vehicle during transport?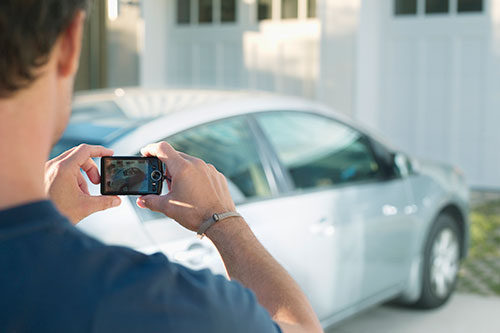 We wish we could say yes, but the Federal Motor Carrier Safety Administration says you can't include any "personal" items or "household" items. We're well acquainted with all the rules and regulations for shipping vehicles, and for your benefit we follow them closely. Like others in the trucking business, there's extreme caution taken with these large carriers. Some of them hold 8-10 cars and must balance not only total weight, but also ensure proper distribution on the truck, to promote the safety of other individuals and families on the road. Inspection-stations are firm about this and drivers face penalties.
So before we pick up your vehicle, we ask you to clear personal items as those are not covered by the Carrier's 100% insurance guarantee. A clean vehicle also makes it easier for the driver to confirm with you that your vehicle's condition at the time it was picked up. And if you're someone who consults Car and Driver or a person checking CarMax for great values, you know how important it is to detail its condition. The driver's Inspection Report, also called the Bill of Lading, details your order, including who, what, when and where.
Walking with you throughout the process is what we're known for at Easy Car Shipping. We're your vehicle shipping service experts. No games, no gimmicks. From a Mini to a Hummer, we've done it all -- many, many times. So when you're ready to say "ship my vehicle", rest assured that it will be in good hands with EasyCarShipping.com.
Ready to Get Started?
Answer Just 5 Easy Questions
Instant Quotes
No Hidden Fees
Licensed, Bonded, Insured