Why Choose Us for Vehicle Transport
Service & Dependability

Competitive Pricing & Integrity
36 Million Miles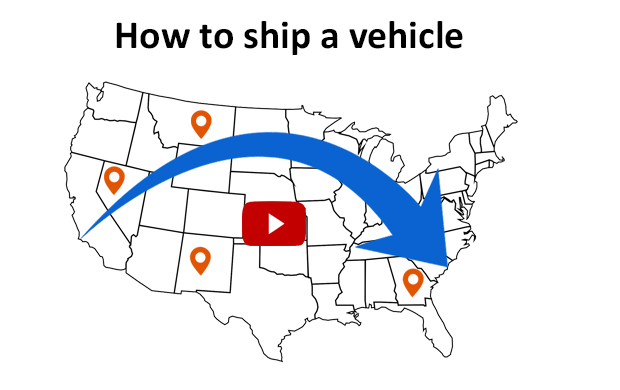 Is your daughter a student at Trinity University? And your son's at UCLA? And do they each need cars?
Maybe you're an Alamo Toyota dealer and your best customer just bought a Land Cruiser, but you need to get it to him in Nashville.
Particularly if you scour the internet for that perfect car, you want – and deserve – safe, secure auto shipping in San Antonio.
How much does it cost to ship a car in San Antonio?
Spending winter in Texas is a lot more comfortable than St. Paul, but it's costly at times. Can you afford to ship a motorcycle to San Antonio this year?
Are you in the military, based at Lackland? If you're on active duty you've got a discount coming. That's how we thank those of you who serve our country!
Maybe military families are clients of yours at USAA. If you just found out you got a company transfer, do you want to bring your family's SUV when you move? The cost is pretty basic with the average Honda or Toyota, as long as there aren't extenuating circumstances, such as a car that's not in working condition. We even move tractors or vehicles with lift kits and oversized tires, but sometimes there are additional costs.
Also, how fast do you need it? If you choose our express auto transport, you get some guarantees: Auto shippers pick up within 1-3 days and you get a guarantee of either pickup date or drop-off date or the shortest possible time-interval between pickup and drop-off. We give you a $100 refund if we miss your deadline!
We're known for one top industry guarantee. You can use the Easy Car Shipping Quick Quote system and get your price right away. Then we promise to honor that price for 2 long weeks.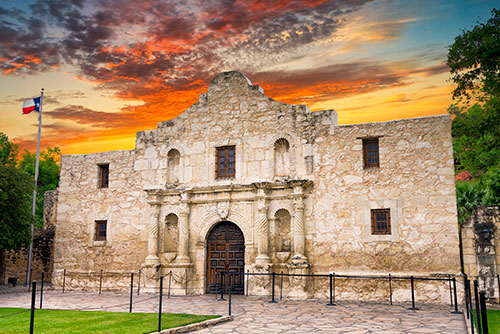 How long does auto transport take from San Antonio?
It partly depends on where your car delivery is going, of course. Do you need an auto transporter from San Antonio to St. Paul? It's about 1,200 miles, which could take 3-5 days, according to the chart on our website. There are a few other factors that can affect the timeline, however.
Do the car shippers have to go to a remote, out-of-the-way town to deliver the car? That can present some delays, due to the fact that fewer car carriers go to outlying towns. Will they need to trudge through snowy mountains? Heavy rains, snow and hail can cause a slowdown.
Are you sending a car as a gift? Then you're probably pickier about dates. With express auto transport you have more control over the dates, and sometimes we can pick it up as quickly as 24 hours from when you contact us. And don't forget the $100 refund if we don't meet our end of the bargain!
We do motorcycle shipping and truck transport in San Antonio.
If you're fortunate enough to live at Cordillera Ranch, you golf one of the finest Jack Nicklaus-designed courses in the world. Not only that, you're in a beautiful home with a famously vibrant community. Did you want to replace your golf cart? If you find the Club Car you wanted and need golf cart transport to San Antonio, we've got lots of experience moving those vehicles.

Are you a part of the Gold Wing Road Riders? Do you always join 40 to Phoenix or the Wing Ding ride? When you want to replace your bike, we can get your motorcycle to you from anywhere in the country.
Do you collect vintage cars or trucks? Did you inherit your folks' Ford Falcon (the one you learned to drive in!)? You'll need car shipping services in San Antonio to get it to you. Or is it their old Wrangler you used to bring to the cabin? We can ship a truck for you as easily as a car.
Does your company have a fleet of delivery vans? When you order new ones, or if one gets stuck and has to be hauled to HQ, contact us for van transport in San Antonio and the surrounding areas.
Is open car shipping right for me – or should I choose enclosed auto transport?
Did it finally pay off after searching for a needle in a haystack – but now you need car delivery for the 1969 Chevy Camaro you just bought? You need to get it in perfect condition, so you want the best classic car transport in San Antonio. What that probably means is you really need an enclosed carrier.
A knowledgeable transport company for cars will tell you that enclosed car transport in San Antonio is the best bet with vehicles of value. Did it cost $70,000 or above?
When you buy online, is it always the newest BMW? Luxury car transport is better off shipped using first class service. The same goes for exotic car transport, like a Lamborghini or Bugatti.
Open vehicle shipping, which is perfectly safe and sensible for car shipping in San Antonio about three-quarters of the time, stacks about 7-10 cars on a trailer. Not only do the enclosed carriers haul only 2-6 at a time, your car is free from wind, rain, snow, and even dirt, during vehicle shipping.
Why choose Easy Car Shipping for vehicle transport in San Antonio?
Whether it's a corporate transfer with your minivan's car relocation paid for, or it's a one-of-a-kind auction buy, you want the best on this. You don't want amateurs when you ship a car.
The good news is, at Easy Car Shipping, we have over 30 years in the car business and we've got a rating of 4.6 out of 5 stars. That means our customers think we're pretty good!
Sure, there are other auto transport companies out there, but we guarantee everything we do. Did you have shippers who dropped the ball? By contrast, we have excellent follow-through.
When was the last time you got your own personally assigned customer service agent? With us you get your own transport coordinator from the time you contract with us for the move. We keep good communication with you for the duration of the job, so you're fully informed by the car transporter along the way.
Still not sure? Check our online reviews to see what our previous clients say.
Am I fully insured on the transport vehicle during auto shipping?
When you check with car transport companies in San Antonio, make sure the drivers have complete insurance coverage. At Easy Car Shipping, we know you want the assurance that, in the rare occasion something doesn't go exactly as expected, there's a policy in place.
You wouldn't drive without insurance, and neither should your car shipper. Not only that, you don't have a deductible! You'll find all the details in the original quote you receive from us too. It's right up front.
Reliable auto transport is what we do – all day long, 7 days a week. You can entrust us with the most precious, and the most expensive vehicles you own, and we complete your auto transport in San Antonio without hassles to you.
Ready to Get Started?
Answer Just 5 Easy Questions
Instant Quotes
No Hidden Fees
Licensed, Bonded, Insured