Why Choose Us for Vehicle Transport
Service & Dependability

Competitive Pricing & Integrity
36 Million Miles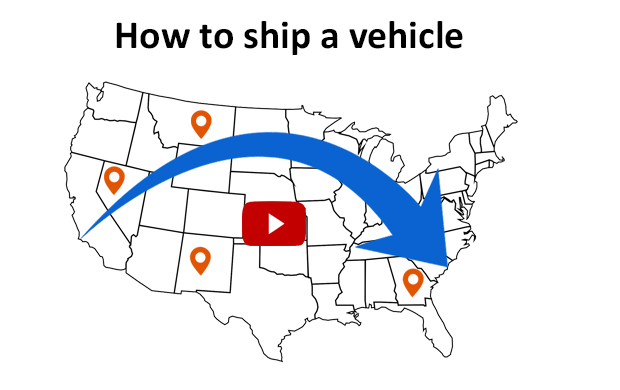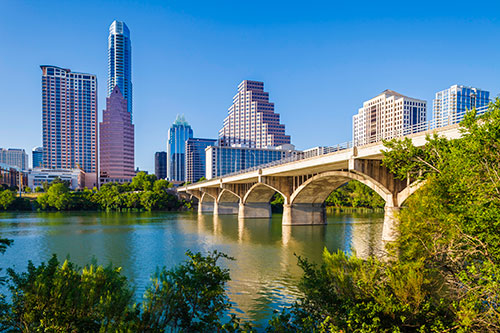 Now that you're being transferred to Texas, you're going to be in your element, with boots, leather and your Ford F-250 – but you've got to ship it down from Washington.
Are you a member of the Texas State Guard awaiting your next assignment, but definitely want to bring your motorcycle?
Or are you a transfer student to UT Austin and need to bring a car this year?
You're on the lookout for reliable car shipping in Austin if any of these scenarios describe your situation.
How much does it cost to ship a car in Austin?
Are you based at Camp Mabry? We've got a discount for you if you're active military. We want to thank those who serve in any way we can!
Are you looking for the least expensive way to ship a car in Austin, but don't want to sacrifice care and the assurance that the job will be done right? You definitely want to get all the details up front, which is what you get with us at Easy Car Shipping. In fact, you can use our Quick Quote system and find out the cost right now. Not only that, but the price we give you is guaranteed for 2 weeks! Most auto transport companies in Austin only lock in your price for 7 days.
We're a transport company for cars that aims to make you 100% satisfied with the service and value you get. You determine, in part, what you're going to pay!
How does that work? Well, you have some options.
Your timing makes a difference, because the longer the haul, the more it costs. So, for instance, if you can avoid vehicle shipping during high traffic times – like holiday seasons – it can save you money. And also, when it snows it slows, so if you don't have to ship in winter, you're golden.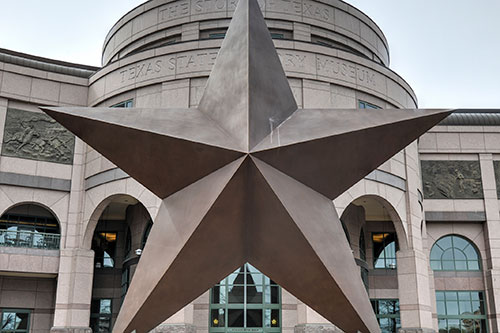 The type of car you're shipping may have a bearing on the price also. Is it a small pickup, like a Nissan Frontier? Or a dump truck for your construction company? Features, such as tire size, can affect your quote.
How long does auto transport take from Austin?
Standard auto transport from Austin, or to Central Texas from somewhere else, can be arranged in 2-7 days. Most clients give us at least a week's notice.
Is it a rush job? Or does it have to arrive on a specific date – maybe an anniversary gift for your wife?
You can order express auto transport service if you need more control over dates. Our guarantee? You get pick-up within 1-3 days and a guarantee of either pickup date or drop-off date or the shortest possible time-interval between pickup and drop-off. We promise to meet our commitment to you, or we will refund the additional fee you paid for Expedited transport and you also get a $100 refund if we miss your deadline!
Where's your car delivery going? Are you sending your Yukon to Yuba, Wisconsin? With a population of about 75, it's most likely that not many carriers have routes through there, so it may take extra time. If your car transporter stays on major arteries, going to places like Chicago, it's faster.
And there's the effect of timing also. Of course, when car transport companies have to navigate snowy mountains in winter, there is always the possibility of a slowdown.
We do motorcycle shipping and truck transport in Austin.
Maybe it's not your basic car, truck or SUV you need auto shippers for.
Do you like the Twisted Sisters Ride with your motorcycle club? We can ship a motorcycle to Austin if you find a new hog to hit the highway on.
Do you spend a lot of time with a 7-iron in your hands? Maybe you just moved to a golf course and find your neighbors getting around on their carts. We can offer golf cart transport if you buy one online and need it delivered.
Are you a dealer needing luxury car transport in Austin? We have loads of experience shipping everything from Bentleys to Range Rovers. If your idea of luxury is a new Denali DURAMAX, we can get that to you or ship a truck from Austin to your customer too.
Do you need a handicap van for a family member? We provide van transport for hundreds of handicap ramp-equipped vehicles every year.
Is open car shipping right for me – or should I choose enclosed auto transport?
If you like to buy cars online after doing meticulous research, you can turn to us for safe, secure shipping. Do you need to get your dad's rebuilt Corvette from his house to yours? We provide classic car transport in Austin, no problem, but advise you to choose an enclosed carrier. For cars with a value of $70,000 and up, most car shippers will tell you it's safer to use enclosed car transport in Austin. They only haul 2-6 vehicles at a time and, of course, have walls and a roof.

So, for Ferrari LaFerrari, or something of that ilk, you don't want it on an open carrier, exposed to wind, rain and dirt. For exotic car transport in Austin, it's the same story as classics and luxury cars. Your Ferrari or Spider will get much more protection on an enclosed carrier.
If you need an auto transporter for a motorcycle or golf cart, you want to consider that option too. They're lightweight and travel better without the effects of wind.
Why choose Easy Car Shipping for vehicle transport in Austin?
To cut to the chase – we maintain a rating of 4.6 out of 5 stars! That doesn't come easily ... when you contract with us for car shipping services in Austin, we make sure you're completely satisfied with the process.
You even get your own transport coordinator. Have questions when your car or truck is en route to Austin? Your coordinator is at your service!
Reliable auto transport isn't easy to find. But after more than 3 decades in the car business, we have the know-how to not only handle the details for you – we've pretty much seen it all. We don't surprise easily! Stuff happens along the way, but we're closely connected to the project and to communicating with you throughout.
But don't just take our word for it, check our online reviews. You'll see why our former clients rave about working with us.
Am I fully insured on the transport vehicle during auto shipping?

Yes, we've got you covered! You don't drive without auto insurance, and we don't allow our drivers to either.
With all the time we've logged on the wide open roads, we know that things happen – though they're rare. In the case of damage or some other unforeseen event, other than Acts of God, the policy, which is spelled out on your quote, means zero cost to you. That's right – there's no deductible!
Of course, you don't want anyone on the road without insurance – and neither do we!
Your car needs protection during car relocation, whether it's just your family's 5-year-old Suburban or a brand new BMW for your sweetie. And we want the shipping process to be smooth as leather.
We're prepared for the challenges facing your vehicle, through a move, a purchase, or a present for somebody. When you need auto shipping in Austin, or vehicle transport out of Central Texas to someplace else, you know you can turn to our experts at Easy Car Shipping. After all, this is definitely not our first rodeo!
Ready to Get Started?
Answer Just 5 Easy Questions
Instant Quotes
No Hidden Fees
Licensed, Bonded, Insured