Why Choose Us for Vehicle Transport
Service & Dependability

Competitive Pricing & Integrity
36 Million Miles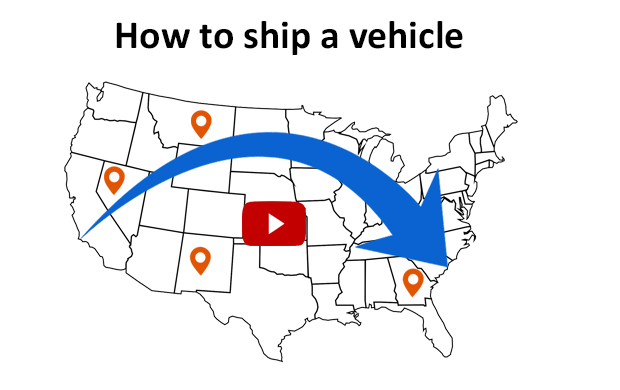 If you've ever talked to anyone who needed car shipping in Philadelphia, you probably heard them mention four priorities: fast action, good value, safe car relocation, and no flaky shippers.
Do you have a commercial shipping company and have some trucks to move? Or are your twins UPenn ivy leaguers and need a car to go on East Coast excursions once in awhile?
Why choose Easy Car Shipping for vehicle transport in Philadelphia?
If it's safe, reliable auto transport you're looking for, with Easy Car Shipping you've got a secret weapon: your transport coordinator. That's right – your "own" company contact to walk you through the ins and outs of the job. He or she communicates with you during the length of the vehicle shipping process.
We're not just a transport company for cars – we have tremendous support services from the time you contract with us. How do you know you're getting trustworthy auto shipping in Philadelphia?
Check out our online reviews to see why we maintain a rating of 4.6 out of 5 stars. Our previous clients are saying something!
When other auto transport companies have flaked, we've come to the aid of people in a panic, needing dependable car delivery in Philadelphia.
How much does it cost to ship a car in Philadelphia?
Okay, now you're thinking – "I've got the pitch. Show me the money!"
You want value? Our 30-plus years of industry contacts mean you get competitive pricing.
Simply go online and get a Quick Quote! We have the easiest process for you to find out the cost. Just fill in the information and you can get a quote right then and there.
And the best part? You've got that price for two weeks! The industry average is only about a week, so we're double what the other guys are offering you.
There are some options that can give you some flexibility in the price of car shipping services in Philadelphia.
First, there's distance. The price in your quote reflects the cost for the length of time the car transporter is on the road. But it doesn't necessarily match what you find on Google Maps. Are the car shippers going to a remote town, off the main artery? There are fewer carriers going to those areas, and if it takes a little longer it's reflected in the price.
If you're in a rush, you want to look into express auto transport to Philadelphia. That service is more expensive, but you have more control over dates for pick-up or drop-off.
Are you buying a 1950 Ferrari Barchetta? You want to be sure it gets to you in one piece before you hit it with the steel wool. In that case, you want enclosed car transport service.
Is open car shipping right for me – or should I choose enclosed auto transport?
When it comes to exotic car transport in Philadelphia, you don't want to scrimp. The extra protection you get from an enclosed carrier is what you need. The walls and roof keep the elements from affecting the paint job and everything else.
The same goes for classic car shipping in Philadelphia. You don't want the GTO you and your dad rebuilt to be stacked on an open auto transporter with nine other cars.
If you bought a used minivan for your family online, an open car carrier is probably the perfect vehicle to get it to you. Most shipments work successfully that way. But when you have luxury car transport, such as top-of-the-line Audis or Range Rovers, you probably want them protected from rain, wind and sun exposure.
As auto shippers in Philadelphia, we book transportation with both methods – let us know what you'd like to do. We offer you every bit of information to enable you to make an educated guess.
Are you a dealer? If you buy and sell models valued at $70,000 and above, you'd probably be happier with the added TLC of enclosed carriers.
How long does auto transport take from Philadelphia?
Did you get a corporate transfer and you're wondering how long you'll be waiting before your minivan arrives? Standard shipping services for van transport, or any other vehicle, can usually be arranged within 2-7 days from the time you contact us. As far as time on the road, we can project windows of time to expect the arrival of your vehicle.
Our express auto transport service steps up the pace. Sometimes we even pick up in 24 hours! What you get with this individualized service is: You'll get pick-up within 1-3 days and a guarantee of either pickup date or drop-off date or the shortest possible time-interval between pickup and drop-off. If we miss the mark, you get a refund of the difference between the standard shipping price and express shipping price, plus an extra $100! Keep in mind, this service isn't available on every route.
The time of year may also have an effect on your car delivery, because, as you know if you're a resident of Philly, weather can be a factor in getting somewhere fast. Sometimes when you ship a car, there are delays related to excess traffic as well, such as holidays, and Acts of God.
Let our transport coordinators know if you have any particular needs where delivery schedule is concerned.
We do motorcycle shipping and truck transport in Philadelphia.
Are you a student going to grad school and want to ship a motorcycle from Philadelphia to L.A.? There is virtually no limit to the range of vehicles we can ship for you, including RVs (except for the huge models).
We have experience with cars, trucks, trailers and SUVS, among other vehicles. We don't deliver boats, however. Do you need to ship a truck in Philadelphia? Or do you have a delivery service and your vans need to be moved?
Are you a golfer? Are you retiring to Florida and plan to putter around in a cart in your new community? We offer golf cart transport if you find a new Club Car out of state.
Does your husband need a handicap van? We ship hundreds of vans a year with ramps and other similar features.
Am I fully insured on the transport vehicle during auto shipping?
Yes, you are. We only provide reliable auto transport with drivers who prove they have full coverage. You wouldn't take a road trip without insurance, so we don't either.
It's all up front – there are no surprises. We include the insurance in your quote. In the rare case (1 in 1,200 shipments) that an unforeseen incident occurs – you've got full coverage. And there's no deductible – you pay nothing out of pocket.
For almost every type of auto transport in Philadelphia, you can count on us at Easy Car Shipping to be flexible, thorough and professional. Our personal touch is an added bonus, and we think you'll find our prices within a comfortable range. Whether it's a Wagoneer for your wife or a Camry for a company transfer, we're happy to provide you with transportation.
Ready to Get Started?
Answer Just 5 Easy Questions
Instant Quotes
No Hidden Fees
Licensed, Bonded, Insured