Why Choose Us for Vehicle Transport
Service & Dependability

Competitive Pricing & Integrity
36 Million Miles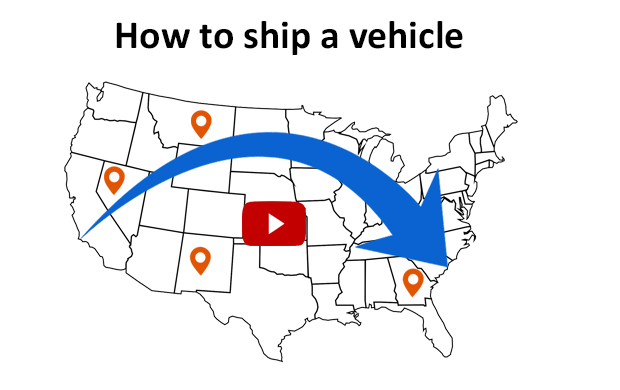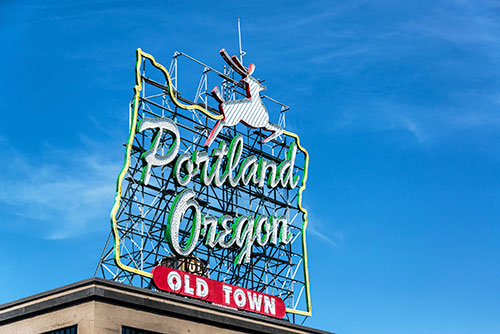 Do you work at Columbia Sportswear in Beaverton, but just found out you're getting transferred to the New York office?
Or maybe you live in Portland's Pearl District and drive a vintage Volkswagen, but your family insists on moving to the Southwest.
If you're looking for auto shipping in Portland, you probably have a lot of questions about the process.
How much does it cost to ship a car in Portland?
Do you like the cars you find online and want to make a purchase, but first need to know what car shipping to Portland is going to cost?
It can be confusing when you look into various services offered by car transport companies. You want to be sure to get all the costs laid out for you right up front, which is what we do at Easy Car Shipping. There are some services, in particular, that may affect the quote and you need to know your options when you ship a car in Portland.
Where is the car transporter going? For instance, are you sending your Kia to Kingman, Kansas? Or taking the Saturn to Salt Lake?

The type of car and your vehicle's condition can also affect the price. Does it have specialized features? Super high roof racks or a lift kit? Oversized tires? These may determine the type of carrier required for auto transport.
Another possibility that has a bearing on cost is enclosed car shipping in Portland. Is it a Sling Shot or a Maserati? For exotic car transport, you want an extra protected style of transportation. It costs more, but is highly recommended for certain types of transportation.
Is open car shipping right for me – or should I choose enclosed auto transport?
The enclosed carrier is like enabling your car to take a first-class flight. Enclosed vehicle shipping includes fewer cars and offers more attention from the driver. Open car carriers haul about 7-10 cars at a time, which are stacked and obtain exposure to the elements.
Are you a dealer shipping a Mercedes AMG or a top-of-the-line Audi? Luxury car transport in Portland is protected best in an enclosed carrier also. And you don't want your customer to get his new Porsche with a layer of dirt or have the paint job faded from sun exposure.
Most auto transport companies in Portland will also tell you that for classic car transport it's worth the extra money for a trailer with this type of added protection. If you're a car enthusiast and you've done a lot of research before buying, make sure you've paid attention to the details.
Am I fully insured on the transport vehicle during auto shipping?
Do you go to Portland State and want your folks to send the Honda so you can have it all year? If you have to convince your mom and dad it's worth doing, things like insurance are going to be issues they're going to bring up.
Don't worry – they'll like the answer you give them! Full coverage appears on your quote, so you know what all the terms are in advance. There is no deductible for you. That's right, in the rare event that something occurs that wasn't expected, no money comes out of your pocket for repairs.
Are you shipping a convertible and you're worried the top will rip or the sides will get scratched on the way to Portland? That's the reason you want your auto shippers to have a complete insurance policy.
Even if it's just the family's Ford, at Easy Car Shipping we treat your vehicle like it's our own. As a transport company for cars, we've seen occasional issues come up, but we're with you along the way.
Why choose Easy Car Shipping for vehicle transport in Portland?
Were you thrilled when you won a Jeep in an auction, but now you're faced with getting it to Portland? You spent a lot of money, so you want it to get to you in one piece.

When it comes to reliable auto transport in Portland, you want a car delivery company with a reputation that precedes them. That's what you're getting with us at Easy Car Shipping.
Have you seen our customer reviews? We've got a rating of 4.6 out 5 stars, which is pretty affirming.
Why do our prior clients believe in us? Some of it is our easy process. You can go online right now and use our Quick Quote system.
You input the details of the job and you get a price quote. Sound good? Well, we double down by guaranteeing that price for two weeks!!
Another great feature is our dependability. Many of our customers hired other car shippers who let them down. We've gotten people's vehicles where they need to go – and very quickly, when they've needed it.
How long does auto transport take from Portland?
If you need either a quick pick-up, or if you need to minimize the number of days between pick-up and delivery, you may need our express auto transport service. Sometimes we can even be there in 24 hours!
Standard car shipping services in Portland take between 2-7 days for pick-up, most of the time. We act quicker if you need us to. Just choose our express auto transport service.
Once your car relocation begins, the time frame is, of course, mostly determined by distance. But there are even a few departures from the obvious. If your car is headed somewhere kind of remote, such as Marfa, Texas, there probably aren't a lot of carriers going there. Sometimes it can create a slight delay for your delivery.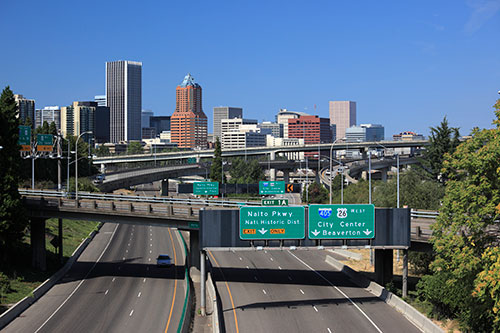 Now add to that a winter delivery that has to go through the mountains and you've got more delays. Weather and holiday traffic can throw a wrench in the works at times too.
We do motorcycle shipping and truck transport in Portland.
If you're retiring and heading south, you may want to bring along a golf cart. Luckily, we provide golf cart transport from Portland to wherever you're moving.
Has everyone in your riding club gotten a new hog lately? If you find the one you want out of state, we can ship a motorcycle to Portland for you if you need us to.
Does your company use trucks? If you find yourself in a jam, where you need some of them moved, we can ship a truck to a new location. Do you need van transport in Portland? Maybe you're a caterer and some of your delivery vans are down, or in the case of handicap vans that you really need, let us know and we can transport them, or just about any other vehicle, except really large RVs.
At Easy Car Shipping, you're getting auto transporter experts who know cars. With 30+ years in the car business, there aren't too many surprises. We hold up our end and provide the highest quality, most reliable auto transport in Portland.
Ready to Get Started?
Answer Just 5 Easy Questions
Instant Quotes
No Hidden Fees
Licensed, Bonded, Insured