Why Choose Us for Vehicle Transport
Service & Dependability

Competitive Pricing & Integrity
36 Million Miles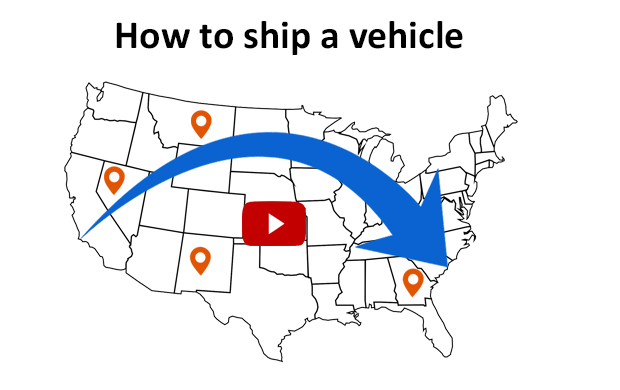 Long Island has a personality of its own. That's part of its allure, as well as the great time you have on the road in your finest car.
Did you just buy one through an online auction site like eBay, or through Auto Trader?
Or are you headed to a Sunbelt state for a few months and want to bring your car, motorcycle or golf cart?
Either way, you need secure auto shipping in Long Island, and want to turn to a rock solid transport company for cars.
Why choose Easy Car Shipping for vehicle transport in Long Island?
If you google car transport companies in Long Island, you'll find some. But when it comes to the caliber of your vehicles, don't take chances. You want somebody good on this.
Sometimes what you find out there are brokers who hook you up with kind of flaky drivers who drop the ball. Not here.
We really know the business. We've been in the industry for three decades now, so there aren't any worries of no-shows or lack of follow-through. If you've got a car that doesn't run or a raised truck – whatever your situation – we've probably seen it before!
With Easy Car Shipping you're getting reliable auto transport from Long Island to wherever it needs to go. Stuff happens, of course, from weather to road closures, but we know how to handle them.
At Easy Car Shipping we make it really easy for you. We make your vehicle shipping our top priority. Plus, we're flexible, and we stay in contact with you.
Do you need an auto transporter from Long Island to somewhere like Massachusetts? Or is it going nationwide, to somewhere like California? Either way, with us you've got the advantage of experience, professionalism and reliability.
Feel free to read reviews from clients on our website.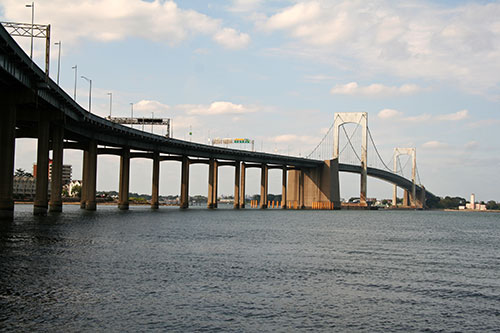 How much does it cost to ship a car in Long Island?
Even if you live in the Hamptons, you want a good deal. And not the kind of deals your Uncle Luigi used to make ... you want to receive the value you're paying for. We agree.
Our relationships with auto shippers in Long Island enable us to give you the most competitive rates – without compromising service. There are a number of options you have when it comes to car relocation, and your quote varies accordingly.
If you bought a car through an auction and just put shipping on the back burner, we're on it. We do need to know, however, how quickly you need the car shipping services.
If you need it picked up, like, yesterday, you need to choose express auto transport, which costs more than standard delivery. Are you throwing a big bash for your folks' 50th anniversary, and presenting them with a new car? If you need specific dates, you want the express service.
Your quote may also vary depending on whether or not your vehicle runs, or if carriers have to accommodate a oversized vehicle or modified van.
If you need enclosed car transport in Long Island for such vehicles as cars over $70,000 in value, that costs more too.
If you ship more than one vehicle you get a discount, or if you're an active member of the military.
Our Quick Quote system guarantees your price for 14 days, so there are no surprises. Most auto transport companies in Long Island limit their guarantees to just a week.
How long does auto transport take from Long Island?
The distance is always the most basic determiner of transport time. Is your car going to Baton Rouge? Or Phoenix? But there are other considerations also.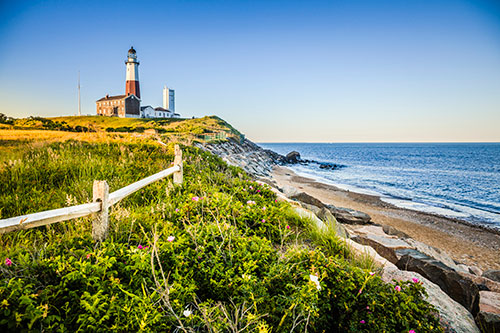 If it's not going to a major city, an out-of-the-way place can take a little more time for car shippers from Long Island to your destination. For instance, consider the added time and effort it would take to get your golf cart onto Fire Island. Sometimes those kinds of delays occur, unless your vehicle is going to a more heavily populated city, such as Minneapolis.
If you ship a car from Long Island to your son at Duke, you can expect it faster than, say, sending it to your daughter at UCLA. But did you know that when you need car shipping affects the time frame?
You live in snow – you know how it holds up traffic. That can, of course, have a bearing on car relocation.
When you use express auto transport we sometimes arrange pick-up as quickly as 24 hours! Standard delivery is typically within 2-7 days.
Is open car shipping right for me – or should I choose enclosed auto transport?
According to Newsday, clubs for car enthusiasts are huge in Long Island. There's the Antique Automobile Club of America, the Horseless Carriage Club ... even the American Truck Historical Society! If you're in one of those, you may, at times, need classic car transport in Long Island.
For classics, or if you collect more modern machines, like Lamborghinis and Bentleys, you're probably looking at enclosed car transport in Long Island.
Are you a dealer who wants to keep a favorite client happy? If you want to have it delivered totally clean – guaranteed – you probably want an enclosed carrier, but it's up to you.
In the case of luxury car transport, like a brand-new Porsche or another car with a value in the $70,000-plus range, we strongly recommend transportation with the enclosed trailer.
The open car carriers are great for the family SUV, or to send the Jeep to your kid at school. But enclosed transport offers more TLC for your car. The carriers only take 2-6 cars at the same time, whereas the open transporters carry 7-10.
We do motorcycle shipping and truck transport in Long Island.
You don't have to be Gatsby's neighbor to solicit our services, though we do quite a bit of exotic car transport in Long Island. Maybe you live on the South Shore and spend your time surfing and riding your Harley.
Do you need to ship a motorcycle from Long Island to somewhere you're moving or spending some time? We can help you.
When you live in an area with so many championship golf courses, you've gotten used to using your golf cart as secondary transportation. If you're a snowbird and you want golf cart transport to your place in the South, let us know.
Does your company have a fleet of delivery vans, but you need them moved to HQ? We offer van transport services, and we can ship a truck from Long Island also.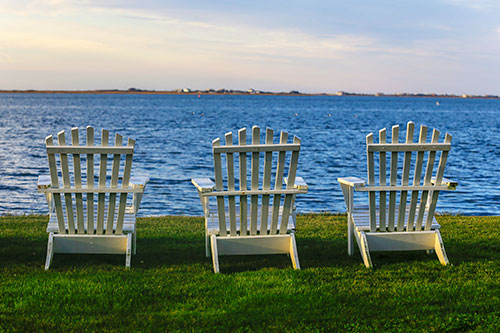 Am I fully insured on the transport vehicle during auto shipping?
Yes, we only work with drivers who carry adequate insurance for the trip. We're thorough and careful, making the safety of your vehicle our top concern. We want you to be comfortable that, especially when navigating the roads in congested areas like New York, the transportation should be smooth sailing, barring things like "acts of God." It's good news that the policy is in place.
It's all covered in your quote, so you can see that you've got what you need in place for the safety of your car.
We've done this for years, so you can have the added confidence that when you need auto transport in Long Island, experts are on the job.
Ready to Get Started?
Answer Just 5 Easy Questions
Instant Quotes
No Hidden Fees
Licensed, Bonded, Insured