Why Choose Us for Vehicle Transport
Service & Dependability

Competitive Pricing & Integrity
36 Million Miles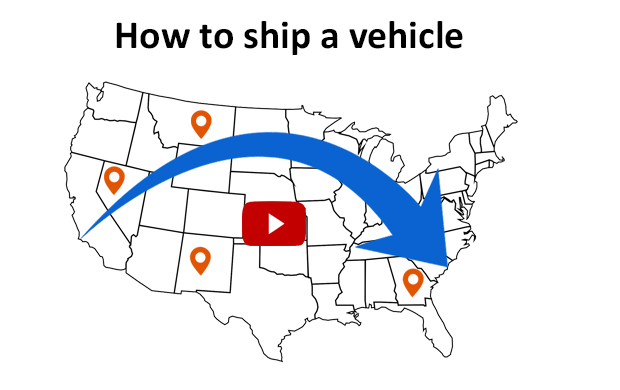 Winter in New Mexico? If you're a snowbird wanting to bring your golf cart this year, you're going to need car shipping to Santa Fe.
Did you find the Dodge Ram you've been shopping for, but it's coming from Michigan? You want to get it in one piece, so you need to find reliable auto transport in Santa Fe.
Whether you're shipping a brand-new luxury car for a favorite client or it's your own family's minivan, you don't want to put the care of your wheels into the hands of anyone but the best.
Why choose Easy Car Shipping for vehicle transport in Santa Fe?
Customer satisfaction is so high that we've maintained a rating of 4.6 out 5 stars!
When you see our easy, comprehensive process, you'll see why. Our experts at Easy Car Shipping have the know-how and experience to take care of the details for you. With 30+ years in the car business, there aren't many hurdles we haven't cleared. To compare us to other car shippers in Santa Fe, refer to our online reviews – they speak for themselves.
At Easy Car Shipping, your personal transport coordinator keeps you updated at all times. One of our experts is on hand for the span of the car relocation process – beginning to end.
And you'd be surprised at how many different makes and models we've shipped. Our industry connections make lining up a car transporter easier, and we get competitive pricing for auto transport in Santa Fe.
Have you heard about our Quick Quote system? Just put in your details and you can get a quote for your vehicle moving job, which we guarantee for 14 days!!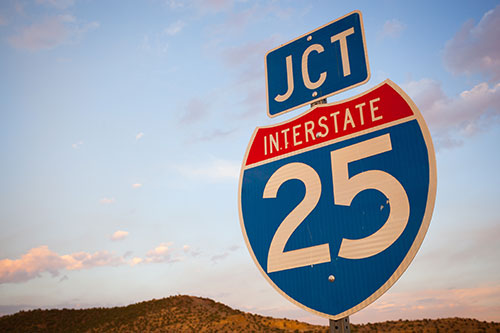 Is it "your baby" you need transported? Don't worry – we have a slew of options for you to add extra levels of security and greater guarantees. Plus, full coverage insurance is included in every job.
Am I fully insured on the transport vehicle during auto shipping?
As we said, full coverage is part of every quote, so you know up front what all the terms are. There is zero deductible! That's right – in the off-chance anything happens, no money comes out of your pocket for repairs.
Are you looking for exotic car transport? Are you a Porsche or Jaguar dealer? That's all the more reason to get the coverage in place. But with us at Easy Car Shipping, we don't want to proceed without a policy, whether it's the family's Ford or an Aston Martin.
Because we're a transport company for cars, we've seen occasional issues occur, but we're with you all the way. Just like you don't want anyone on the road without insurance – neither do we!
We do motorcycle shipping and truck transport in Santa Fe.
Are you a general contractor living in Santa Fe? If you've got trucks that you need at different building sites, we can move them for you.
What if you need to ship a truck, but it's oversized and heavy? We have experience with those. If it no longer runs, we have the equipment to winch it onto the carrier also.
Do you want to explore the Southwest on a Kawasaki, but your bike is at your house in New Hampshire? We can ship a motorcycle to Santa Fe from wherever you are.
Did you get a company transfer to Santa Fe, but you practically live with a golf club in your hands? There are plenty of courses there, and we can offer you golf cart transport to Santa Fe so you can get right onto the links.
Do you need van transport in Santa Fe? From minivans to full-size handicap vans, we ship them regularly.
How long does auto transport take from Santa Fe?
From the time you contact us, we arrange pick-up in 2-7 days with standard vehicle shipping service. We act quicker if you choose to use our express auto transport service. We sometimes are able to pick up in 24 hours, and not only do you have the assurance of zeroing in on a specific delivery date, you get a $100 refund if we miss your deadline!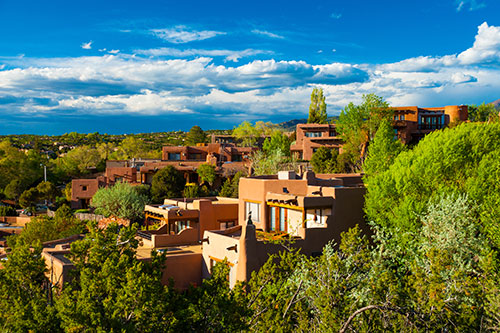 There are certain things that affect the time that car delivery takes. It partly depends on where your auto transporter is going. Remote towns sometimes require extra time to get to, because there are fewer carriers going there.
And what time of year makes a difference. The inclement weather you run into, including when car transport companies have to ascend snowy mountains may slow down delivery.
How much does it cost to ship a car in Santa Fe?
You want the value to match what you're paying when you ship a car in Santa Fe. At Easy Car Shipping, everything's spelled out on the quote, so you see what you're getting right up front.
What kinds of options affect your quote?
First of all, there's the scope of the job: are you sending your Jeep to Jacksonville? The type of car and its condition may have an effect on the price. Is it running? Does it have a super high roof rack? On occasion, these features may cost a little more to ship.
Then there's timing. Do the auto shippers have to scale snow-covered mountains? If so, the delays can make delivery more costly.
If you're sending an expensive car you might need a more expensive type of shipping process. For brand new luxury cars and vintage classic cars, you probably want to use enclosed car shipping. It's first class service, which some vehicles deserve.
Is open car shipping right for me – or should I choose enclosed auto transport?
Do you farm pecans or grow hay, but had a truck break down in the middle of harvest season? Or did the oil company you work for announce a corporate transfer, so now you have to get your family – and your cars – to Houston?

Depending on the vehicle you need to move, there's a chance you'll want enclosed car transport. Is it a Jetta? Or a Jaguar? Open carriers are perfectly fine for about 75 percent of car shipping services in Santa Fe. But if you need classic car transport from Santa Fe, such as a 1949 Cadillac or a 1963 Mercedes, you want the protection of a trailer with walls.
Are you a Lexus or BMW dealer? For luxury car transport in Santa Fe, auto transport companies strongly suggest that you request enclosed transport as well. They limit the number of vehicles to 2-6, as opposed to open car carriers, which may haul as many as 10.
If you did your research in Car and Driver before picking out your dream car, you don't want to risk the damage that can be done through exposure to rain, snow, and even dirt. Most auto shippers in Santa Fe recommend the added protection for vehicles worth over $70,000.
If you're just moving to New Mexico, there's so much to get excited about – the food, the art, the culture – so don't let the headache of auto shipping to Santa Fe lessen the experience. Even if it's just part-time (snowbirds), get a Quick Quote to see if bringing some of your "toys" down makes sense.
Ready to Get Started?
Answer Just 5 Easy Questions
Instant Quotes
No Hidden Fees
Licensed, Bonded, Insured