Why Choose Us for Vehicle Transport
Service & Dependability

Competitive Pricing & Integrity
36 Million Miles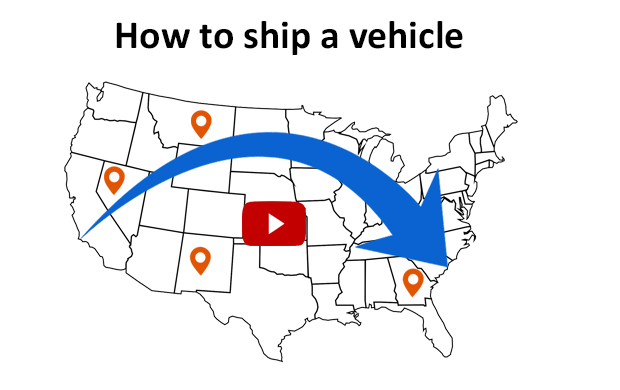 When you're in the deep south, it can feel like everywhere else is worlds away. That's especially troublesome when you need to ship something in from another part of the country.
Did your boss just make the announcement that you'll be packing up your family and relocating across the country? Or did your SUV or van break down, so you searched AutoTrader for a new one, but it's in Los Angeles?
Don't worry – we can help you with auto transport to or from New Orleans! We're an incredibly experienced transport company for cars, so we're ready to handle the challenges, and with southern hospitality all the way.
Why choose Easy Car Shipping for vehicle transport to or from New Orleans?
Reliable. Dependable. Expedient. These are just some of the words used to describe us over three decades in the car industry.
With everything you've been through, you need to know, when it comes to a big task, you're not left in the lurch. We at Easy Car Shipping have done a lot of that: bailing out folks who hired auto transport companies in New Orleans who abandoned ship. We swoop in to take over and get the job done.
Just contact us and we can answer any of your questions about how to ship a car in or out of New Orleans.
Is your daughter one of the LSU Tigers and you've got the family car in another state? We make car delivery in New Orleans easy with our streamlined, yet thorough, process.
If you bought a car online and have to figure out how to ship it home, or if you're a dealer with clients as far away as Seattle, you want experts on this.
Think your vehicle is too big? Unusual? Valuable?

We've shipped every imaginable make and model out there. Our clients have looked to us for car, truck and van transport to New Orleans, and from here to anywhere else across the nation. Check out our reviews to see the reputation we have for great communication with our clientele.
How long does auto transport take to or from New Orleans?
If you need car shipping in New Orleans on particular dates, you likely want to use express auto transport. We can often provide pick-up within 24 hours! Standard service is also available, of course, which typically means we arrange pick-up in 2-7 days from the time you contact us.
Where is the auto transporter going? Speed of delivery is, obviously, affected by the distance the auto shippers go. Another consideration is whether or not it's headed for a rural community, because it may take longer to get there.
Are you scheduling car relocation from New Orleans to, say, Tallahassee, Florida, then your carrier drives about 200 miles a day. Or is your son at Tulane and needs the Honda, but you live in Chicago? In that case, the driver is more likely to cover 500 miles a day.
When you need vehicle shipping in New Orleans matters too. You may not know, if you live in the South, just how bad seasonal weather can be! Winter and seasonal delays can cause slowdowns, but we work extremely hard to keep your delivery on schedule.
How much does it cost to ship a car to or from New Orleans?
Is this a job where you need to streamline it, avoiding massive expenditure? We work with you and your budget to be sure you're 100% satisfied.
Are you lining up car shipping services for your "baby" and need to be extra sure you've got the best.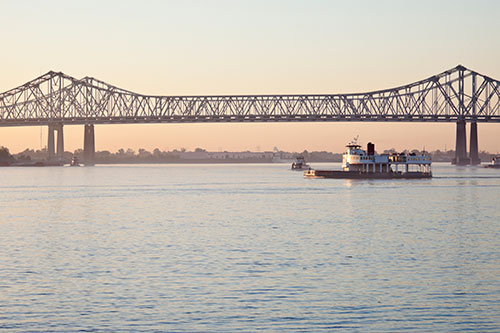 Car transport companies in New Orleans may not all be up to the task. Rest assured, we are. Luxury car transport is nothing new to us. We've handled jobs involving everything from Volkswagen to Maserati, all with equal success. Some of the shipping options you choose will have a bearing on the price, of course. Whether or not you use enclosed car transport affects the cost, and we strongly suggest it in the case of high-end models and exotic makes, such as Ferraris and Bentleys.
You don't want the brand new BMW you just researched in Car and Driver, then sought out from a dealer in upstate New York to have any impossible setbacks along the way!
Exotic car transport in New Orleans is more affordable than you might think, and we can arrange an extremely reliable ride.
Additionally, at Easy Car Shipping, you've got our Quick Quote system, which locks in your price for 14 days – which is unusual for a car transporter company.
Is open car shipping right for me – or should I choose enclosed auto transport?
If you're a Toyota dealer and sold a Civic on ebay, an open car carrier will serve you well. It hauls 7-10 cars at a time and is successful and safe.
But, is it a GT you're having shipped? Or a 1970s Mercedes? When you need classic car transport in New Orleans, you want something more protective. Open vehicle haulers leave cars exposed to sun, rain and dirt – which is fine in most cases. But for vehicles with more value, car shippers in New Orleans will generally advise you to use an enclosed carrier.
It's really like first class service on an airplane (minus the food service and seat adjustments). There are fewer cars on the trailer and there's safety from the elements. Though an enclosed auto transporter costs more, it's the most appropriate form of transit for exotic car transport in New Orleans.
You really want to go the safer route if your car's value exceeds $70,000 or so.
We do motorcycle shipping and truck transport to and from New Orleans.
You can get reliable auto transport for more than just stereotypical cars, trucks and SUVs. Do you ride in a street rod club or do you cruise around on a bike? We can ship a motorcycle to or from New Orleans for you.
With our many contacts, we can line up shipping for your Corvettes and GTOs when you need them moved. But we also handle the family SUV, van, car or we can ship a truck out or into New Orleans as well.
Does your "driving" extend to the fairway also? We provide golf cart shipping in New Orleans also.
Am I fully insured on the transport vehicle during auto shipping?
If you're a GC and you have to move equipment like backhoes and cherry pickers, you want the best on this.
Or even if it's just the family's Suburban, it's important to get guarantees. At Easy Car Shipping, the insurance is a part of the original quote. We know you want the peace of mind you get with plenty of coverage.
Transporting vehicles is nothing you do impulsively – you want every "T" crossed and every "I" dotted. With us you have proof of the insurance coverage over the course of the job, on the rare occasion that there's any sort of damage or a dispute with the carrier.
Are you seeking out auto shipping in New Orleans from a company that doesn't flake and can handle the scope of the job? Regardless of the size or type of transit you need, either to your home or out of the city – we handle it for you – fast, expedited, reliable service. After all, you want someone with follow-through.
Ready to Get Started?
Answer Just 5 Easy Questions
Instant Quotes
No Hidden Fees
Licensed, Bonded, Insured