Why Choose Us for Vehicle Transport
Service & Dependability

Competitive Pricing & Integrity
36 Million Miles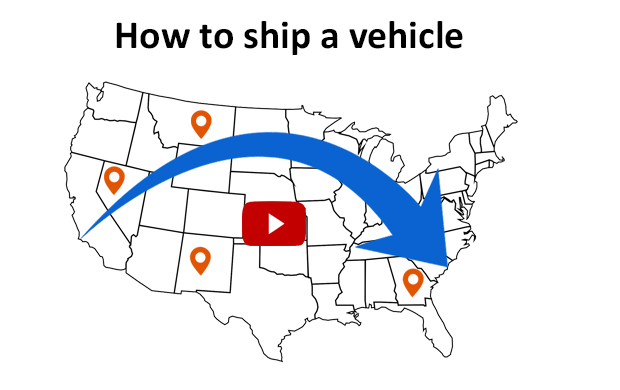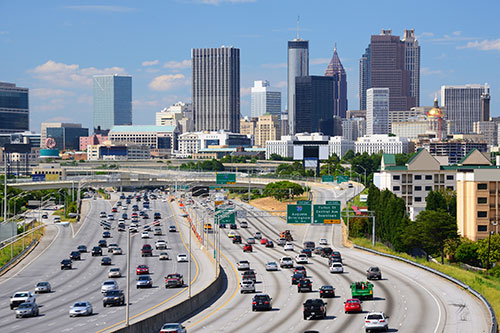 Living in the jewel of the south doesn't mean it's all golf courses and garden parties. There are plenty of real life problems and responsibilities.
Are you facing a corporate relocation right now? Or did you just spend your wad on a new car, but now have to figure out how to get it to you?
Finding reliable, professional auto shipping in Atlanta is no simple task. You want a rock solid company on this one, a team with a track record.
Why choose Easy Car Shipping for vehicle transport to or from Atlanta?
If you spent weeks checking out AutoBlog and eBay to add to your car collection, you can't just let any Tom, Dick or Harry haul your new car! You need someone with enough experience to avert the usual pitfalls when you ship a car.
Do you like the way your car handles? We like handling cars! After three decades in the industry, we know what we're doing. You don't want to hire someone who's attempting a car delivery for the first time. If the family Ford has to get to Frankie at Fordham, let us do it for you, because you want a minimum of drama along the way.
Did you buy a car from the Honda Mall of Georgia and need to get it home to you in Daytona? For over 30 years we've shipped virtually every style of vehicle you can imagine. Our clients have looked to us for car, truck and van transport to and from Atlanta, so we're a trusted team of professionals. Read our reviews to see why we maintain an average of 4.6 out of 5 rating!
How long does auto transport take to or from Atlanta?
Most car transport companies in Atlanta can give you a rough idea when to expect delivery. And car shippers like us at Easy Car Shipping can make you extremely pleased with delivery times, but we have to acknowledge that there are factors that affect length of time involved in car relocation.
Is it a gift and so you need it ASAP? If that's the case, then you want express auto transport services. We've been known to pick up in as few as 24 hours, though most of our clients give us at least a week's notice if they can.
Standard delivery? It's usually 2-7 days from the time you contact us.
Where is it going? Speed is partly determined by number of miles, but there's more to it. There can be delays if you're going to remote towns or areas that are hard to get to.
The time of year you need car shipping in Atlanta can make a difference as well. Will it be transported during the holiday season? Or cold winter months? Those can cause slowdowns.
How much does it cost to ship a car to or from Atlanta?
You could live a life of luxury on the Tara plantation, but it doesn't mean you don't want to get the best deal you can! Luckily, our connections with industry partners gives you the assurance that we find the most competitive pricing available.
Do you need a quick turnaround? Whether or not you use expedited delivery affects the bottom line. Will you be shipping a $20,000 SUV or a $300,000 Lamborghini? If you have a simple car, truck, SUV or van, that's one thing, but if it's exotic car transport and you need an enclosed carrier it will cost more than standard shipping.
You don't want to compromise on quality to get rock bottom prices, but we find you every money-saving option you can get, while still providing reliable services.
At Easy Car Shipping, you can go to our Quick Quote system, which locks in your price for 14 days – while other auto transport companies in Atlanta typically limit their guarantee to just a week.
Is open car shipping right for me – or should I choose enclosed auto transport?
When it comes to protecting cars with high value, such as Bentleys and Ferraris, you want vehicle carriers with major protection. While open car shipping services are just that – open to the elements – enclosed vehicle trailers have walls and a roof, the added protection you want for nice, new, expensive, or even just sentimentally valuable vehicles.
Was it your grandpa's Packer? Don't take chances. The open car carriers you see on freeways are the most common forms of transit for vehicles, and they carry 7-10 cars at a time. But if you need luxury car transport in Atlanta, you don't want it in the open. If you've got a rare sports car or some other pricey vehicle, you really need to look for enclosed car transport in Atlanta. You really want to go the safer route if your car is worth $70,000 or more.
We do motorcycle shipping and truck transport to and from Atlanta.
Did you buy a new Suzuki at auction and now just need to get it home? If you want to ship a motorcycle from Atlanta, we can help you.
Do you collect Mustangs and want classic car transport to or from Atlanta? If you and your friends love to go to car shows to see everybody's Camaros and Corvettes, you may need shipping to get one home.
Did you get a corporate transfer and need golf transport so you can use it in your new neighborhood? We have experience with that too. Or if you recently searched CarsDirect for a shiny, new F-250, we can ship a truck to Atlanta for you, no problem.
We are a transport company for cars that moves alternate vehicles of many kinds. Just contact us to run by anything you've got that needs to go somewhere else.
Am I fully insured on the transport vehicle during auto shipping?
We move equipment for business or family vehicles for pleasure. If you bought one, sold one, leased one – whatever the need, we're accustomed to getting the job done as inexpensively as possible and as expeditiously as we can.
The best thing is, you've got the insurance guarantee. At Easy Car Shipping, you've got insurance included in the price, whether it's "sentimental" value or dollar value, we know you want the peace of mind you get with the added coverage.
You want reliable auto transport for your biggest belongings, and that includes insurance coverage.
Don't scrimp on auto transport by calling in the amateurs. You want professionals – you need professionals. We can walk you through the entire process of auto transport in Atlanta.
Ready to Get Started?
Answer Just 5 Easy Questions
Instant Quotes
No Hidden Fees
Licensed, Bonded, Insured