Why Choose Us for Vehicle Transport
Service & Dependability

Competitive Pricing & Integrity
36 Million Miles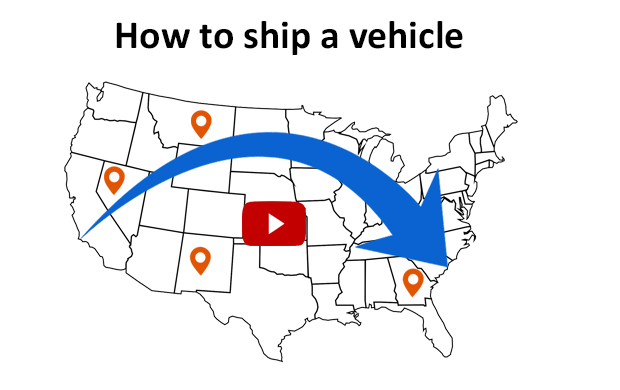 In a major city of about 10 million residents working in every industry imaginable, you'd think you could find your dream car. But in the event you have to reach outside Southern California to find "the one," you need reliable auto transport in Los Angeles to safely and securely get your new purchase to you.
Or maybe your son or daughter is going to college out-of-state and needs the Honda at school. You're just hoping it's fast and easy to book student car transport from Los Angeles. Are they going up to University of Washington? Or cross country as far as University of Florida? No problem!
Job transfer? Bought a car from auction? We have the car transporter to meet your specifications, whether you need to get the minivan to your new home or you're not ready to part with your luxury car.
Even if you've got inoperable vehicles on a job site that have to get back to the company for repairs, we can get it transported for you.
How much does it cost to ship a car to or from Los Angeles?
As transportation brokers, we can offer the most competitive prices in the industry, because we have access to numerous carrier companies. Once we get your input about what you need and details about your car relocation, we can quickly arrange a pick-up for your car or truck transport in Los Angeles.
Our knowledge of the best routes and seasonal challenges makes us better qualified than a lot of car transport companies who don't have the experience to include all the details in your quote. We make sure to cover all the bases, and when you use our Quick Quote system, we lock in the price for 14 days – guaranteed.
There are 7 factors that go into the cost of your vehicle shipping in Los Angeles.
Where is it going? If you ship a car to the East Coast it's more expensive than, say, a car delivery to Las Vegas, Nevada. But also, it depends on the type of location it is. If it's a more rural destination, one that doesn't call for a lot of deliveries, it may affect the total cost.
Whether or not your vehicle is running can be a factor as well. Plus, what type of vehicle: Is it a sizable truck? Or a car with modifications? It may make a difference, because it influences the type of carrier that can do the job.
What type of auto transporter you choose is a strong consideration. Open trailers cost less than enclosed carriers, because they can load up 7-10 cars at a time.
Did you order express auto transport? Standard delivery is less expensive.
And lastly, whether it's a classic car transport or motorcycle shipping in Los Angeles, when you ship it matters. During certain seasons of the year, there are delays due to inclement weather or seasonal traffic. Those factors may affect the price.
How long does auto transport take to or from Los Angeles?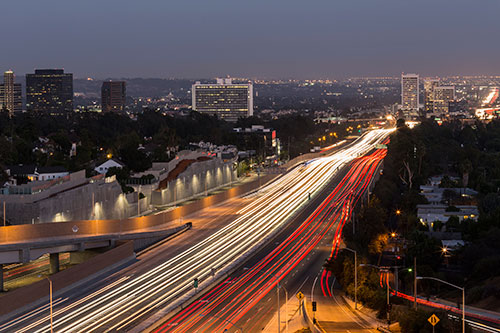 Do you need it shipped ASAP? You can use express auto transport if you have specific dates you need it delivered by. Usually, we arrange for a pickup for rush jobs in 1-3 days.
How much lead time is necessary? Most of our clients call at least a week in advance, but the express service means we put a rush on it, especially when you've booked another company that flaked out on the job.
Obviously, the farther your vehicle goes, the longer it takes. On shorter hauls, drivers cover up to 200 miles a day, whereas the trucks can make it closer to 500 miles per day on coast-to-coast shipping. Visit our FAQ page to get an idea the length of time required for each range of distance.
And depending on when you need car, truck or van transport in Los Angeles, sometimes there are unforeseen delays due to weather or construction, which requires more time to complete the job.
We work with you closely to make sure you're happy with the timing of our shipping service.
Why choose Easy Car Shipping for vehicle transport to or from Los Angeles?
What you see with a lot of auto transport companies is a lack of experience in quoting jobs accurately, or not offering you the level of ongoing communication you get with us. Your door-to-door delivery is done safely and reliably, plus the driver keeps you informed about any potential delays or other concerns.
We have over 30 years of experience in the car industry and we know what we're doing. In fact, you can read reviews from our customers, who have rated us an average of 4.6 out of 5! Car shippers are not all the same. You want to do your homework to know we can be relied upon.
Our Quick Quote System is a huge draw for clients in Los Angeles. Most car shippers only guarantee their quotes for 7 days, but we adhere to our promise to you for twice that – 14 days.
There are few places you can trust to safely perform a luxury car transport in Los Angeles. But Easy Car Shipping has successfully completed the transport of every vehicle imaginable for all car enthusiasts, from Mini-Coopers to Escalades, and in price points as high as you can count.
Is open car shipping right for me – or should I choose enclosed auto transport?
Enclosed car transport in Los Angeles isn't as widely available as open carrier service. And the fact there are fewer closed carriers isn't the only reason they cost more than open vehicle haulers. They offer first class service.
Is your car more like a member of the family than just a tool for getting from here to there? Then you may want to consider enclosed auto transport.
The open air variety works perfectly well for the vast majority of car shipping services. But when it's an exotic car transport, such as a Lotus or an Aston Martin, you probably want the TLC you get with enclosed shipping. If you've spent your valuable time consulting Car and Driver to find the perfect ride, you don't want to take chances.
We also recommend having 4 walls surrounding your lightweight vehicles, such as the case of a motorcycle or golf cart transport.
Open carriers are less expensive, but they stack 8-11 cars per haul, and your vehicle may get exposed to sun, rain, snow and dirt along the way.
Are you from Downtown L.A. Auto Group or another busy dealership and need to get a new car to a loyal customer? If it needs maximum protection, you may want the service of enclosed carriers, where only 1-2 cars are transported at a time.
Am I fully insured on the transport vehicle during auto shipping?
You've driven L.A. freeways enough to know that sometimes stuff happens, so you're concerned about the kind of insurance you need when you use auto shippers.
Your quote from us for vehicle shipping includes insurance, our vow to seek out the best value and timing for your delivery, and a course of action in the event there is damage or another dispute with the carrier. We offer these features from the time you book the service, but your card isn't charged until your vehicle is picked up.
Your biggest insurance, however, is our track record. We've been in the car business for over 3 decades and with major success. Read reviews from our customers to see what we can do for you.
Ready to Get Started?
Answer Just 5 Easy Questions
Instant Quotes
No Hidden Fees
Licensed, Bonded, Insured