Why Choose Us for Vehicle Transport
Service & Dependability

Competitive Pricing & Integrity
36 Million Miles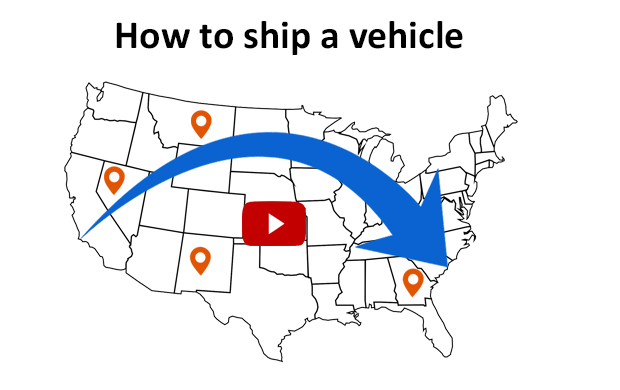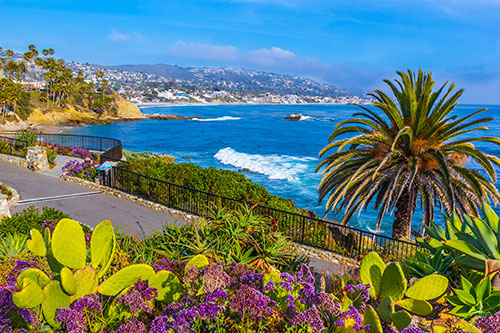 If you need a vehicle moved from point A to point B you're not alone. Is your company moving you out of state? Are you sending your daughter to an East Coast university?
There are so many scenarios – and vehicle types – you may need transported, and you're hunting for the most reliable auto transport in Laguna Beach.
Look no further!
Did you pore over issues of Car and Driver to find your next "driving machine"? Do you want your car "babied" by your auto transport professionals? We can arrange that for you.
How much does it cost to ship a car to or from Laguna Beach?
Even residents in affluent communities want the best value they can get. If you're a dealership, like Laguna Cadillac GMC, you don't want to cut into your profits by paying an arm and a leg to transport a vehicle to its buyer.
No matter who you are, you want the most advantageous deal for your car relocation. At Easy Car Shipping, you get the most competitive pricing, because of numerous contacts we've acquired from years of working with Southern California's most trusted sources. We find you the most economical car shipping services in Laguna Beach.
Here are some of the factors affecting the price of vehicle shipping:
Where is your destination? If you ship a car across the country, the cost is obviously higher than a car delivery just out of state, such as Portland or Las Vegas. But it also depends on the type of location it is. Because fewer carriers go to more rural destinations, that type of delivery can have a bearing on the price.
Is your car in working condition? That can be a factor, plus what type of vehicle it is. If it's extremely large or has a particular modification it may affect the type of carrier you need. Open trailers cost less than enclosed carriers, because they can load up to 11 cars at a time, while enclosed car transport in Laguna Beach is sort of the crème de la crème.
The speed is also a factor. Do you need express auto transport? Standard delivery is, of course, less expensive.
The best news, when it comes to cost, is that for car or truck transport in Laguna Beach, our Quick Quote system locks in the price for 14 days – guaranteed. Other auto transport companies, for the most part, only guarantee the price for 7 days.
How long does auto transport take to or from Laguna Beach?
How quickly do you need your vehicle picked up and delivered? While we generally schedule pick-up in 2-7 days, you can use express auto transport, which moves it up to 1-3 days from the time you contact us. This service costs a little more, but if you have specific dates you need it delivered by it's a good idea.
Most of our clients call about a week or more in advance, but express service has come in handy for people who've booked another company that flaked out on the job.
Once the job gets underway, there are various details affecting the transfer time. On auto, truck or SUV transport from Laguna Beach to, say, Phoenix, drivers cover up to 200 miles a day. But for nationwide auto shipping, the trucks can make it closer to 500 miles per day. Visit our FAQ page to get an idea the length of time required for your job.
Whether it's a sedan, a sports coupe or motorcycle shipping in Laguna Beach, timing matters. During certain seasons of the year, car shippers can experience are bad weather delays or seasonal traffic.
Most of all, we want you to be satisfied with the time frame for your delivery, so we work with you closely throughout the whole process. This is one of the features that makes us stand out from other car transport companies.
Is open car shipping right for me – or should I choose enclosed auto transport?
Enclosed car transport in Laguna Beach costs more, but you get a lot for your money. The best description for it is "first class" vs. standard shipping, which is like flying coach. If the vehicle you're shipping is the brand new baby you researched through Motortrend and you've been saving up for, or if it's an exotic car transport to a customer, you're wise to consider this service.
There are fewer closed carriers than open vehicle haulers, plus you're getting a lot of extra TLC, so the added expense is usually reserved for car enthusiasts with a luxury car transport or other exclusive vehicle transfers. But if it's nothing like a classic car transport, just a family van you found on AutoTrader, open air carriers work well for those kinds of car shipping services in Laguna. But in the case of lightweight vehicles, such as motorcycles and golf cart transport, we recommend an enclosed vehicle trailer.
Open carriers keep your costs down, but they stack 7-10 cars per haul, and your vehicle may get exposed to sun, rain, snow and dirt along the way.
Why choose Easy Car Shipping for vehicle transport to or from Laguna Beach?
There are auto transport companies in Laguna Beach that might get your vehicle where it needs to go, but our three decades of experience in the car business means you're getting reliable auto transport at greatest savings. Not only do we have connections to broker the best deal, we guarantee you the price on the all-inclusive quote you get from us. Our Quick Quote System is a way for you to get all the information up front, and you can be sure it's locked in for 14 days.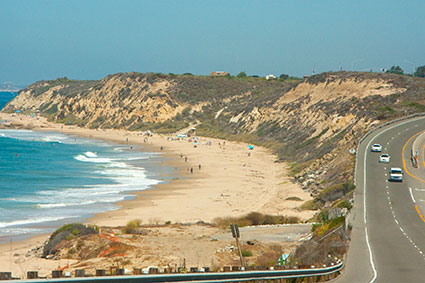 If you'd like to read reviews from our customers – who have rated us an average of 4.6 out of 5 – visit our website for their comments.
Do you have unusual circumstances? Car shippers are not all the same. Here at Easy Car Shipping, we've successfully completed the transport of every vehicle imaginable, from Mini-Coopers to Caterpillars, and with values in every price point imaginable.
Am I fully insured on the transport vehicle during auto shipping?
You know enough from L.A. freeways to see that sometimes stuff happens, so you're probably wondering about the kind of insurance you need when you hire a car transporter company.
Your quote from us includes insurance, along with our vow to seek out the best value and timing for your delivery. In the event there's any sort of damage or a dispute with the carrier, we carry the insurance. It's available from the time you book the service, but your card isn't charged until your vehicle is picked up.
We are always open and honest, and welcome your concerns and feedback. We want you to be 100% happy with the entire process – from the time your vehicle leaves Laguna Beach to the time it arrives on the other end.
You can be worry free when the seemingly awesome task of auto shipping comes your way. With our service, we're convinced you'll find the experience is a smoother ride than you expect.
Ready to Get Started?
Answer Just 5 Easy Questions
Instant Quotes
No Hidden Fees
Licensed, Bonded, Insured