Why Choose Us for Vehicle Transport
Service & Dependability

Competitive Pricing & Integrity
36 Million Miles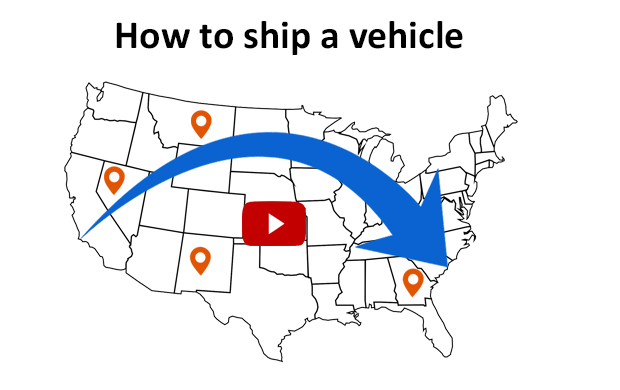 There are so many exciting reasons you may be looking for auto transport. Perhaps you're a snowbird headed south for the winter. Or maybe you're starting an exciting new career across the country and your new boss expects you to be there shortly. Whether you've sold a car online or found one to buy – or any other reason, for that matter – you're going to need dependable auto shippers.
How much does it cost to ship an automobile?
Auto transport costs ~$1 per mile for 1-500 miles. So, a 350 mile trip would cost $350. The longer the distance, the lower the price: Auto shipping ~1000 miles drops it to $.75 cents a mile, or $750. Coast-to-coast auto transport can be as little as $.40 cents per mile.
Auto shipping quotes can vary based on your vehicle size, whether you choose enclosed auto transport or express options, and seasonal demand. Enclosed auto shipping typically costs 50% more than standard open-carrier transport, and express auto shipping is usually about 30% more than standard delivery.
The first thing most of us do is get auto transport quotes. You'll find is that auto shipping isn't all that expensive. Of course, there are factors that affect the price, and quotes you get could vary widely. More reliable auto shippers tend to cost a bit more than the rock-bottom prices offered by single-carriers, in part because firms like ours verify 100% coverage is in place, and we stand behind you if any issues arise. Cross country auto transport is higher in total price due because it requires more time and gas, but on a per-mile basis it's even less than shorter strips. The type of automobile transport you need makes a difference too. If it's a typical Chevy or Lexus, that's probably standard pricing, but if you're shipping a Ford F350 crew-cab extra-long truck, it may take up more than a standard spot and would likely involve some extra cost.

How long does it take to ship an automobile?
Auto delivery takes between 1-6 calendar days from the date your car is picked up to when it's dropped off. A driver usually covers about 500 miles per day. The first available pickup date for auto transport is typically 2-7 business days after an order is placed, and express auto transport is usually available within 24-72 hours, where either your pickup or your drop-off date. The rate may be a bit higher, but you can be sure the job will be done within your timeframe.
"One of my customers ordered a new vehicle and it was gonna take 6-8 weeks to get delivered from the factory. During that time, the customer ended up moving to Arkansas and I had to get the car delivered to them. Easy Car Shipping made it convenient, and at a great price – which made my customer very happy. I've used them multiple times and I highly recommend them to other dealers." Mike Rice, Palm Springs Infiniti ● 2015 Infiniti QX60, Palm Springs, CA to Little Rock, AR
The distance, the route your transport vehicle takes, and even the season – including factors such as weather delays, busy seasons, or even the fact that there may be fewer truckers on the road as we approach each holiday and they head home to be with their family – may affect the length of time it takes. Our car shipping tips have a handy little reference chart of typical days / miles, but consult with your Transport Coordinator if you need to hit specific timelines.
Should I consider enclosed auto transport?
Auto transports on an open carrier work well for 8 out of 10 auto shipments, and is the most economical way to ship a vehicle. Most cars are transported with great success on open trucks that can carry 7-10 vehicles at a time. Size isn't really an issue. If you need to ship a handicap-ramp-equipped van or even a commercial truck, simply alert our Transport Coordinators if there's an extra tall roof, or other special features so we can be sure we dispatch just the right Carrier. We can help you decide the most reliable auto transport for your particular situation.
Which vehicles might benefit from enclosed auto transport? If you need an auto transporter for an exotic car such as a Lotus or Lamborghini, you certainly won't want it stacked on a large carrier where it may be exposed to more sun, rain or snow than you expected. Are you a car collector? If you're getting an auto shipping rate for a six-figure sports car or a 50-year-old rebuilt Mustang, you're no doubt thinking about covered auto transport already.
Car owners with higher-end vehicles seek out the best auto transport companies, especially if it's "brand new." Many people are finding their new wheels online, which often means the vehicle needs to be moved from point A to point B. Of course, weather is also a strong factor when considering your vehicle transport needs and the available shipping methods. Lighter vehicles, such as motorcycles and golf carts, often also fare best when shipped in enclosed auto transporters.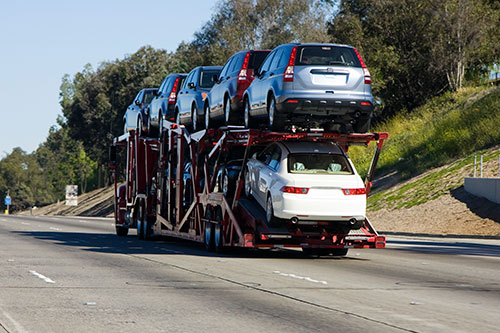 "I had been looking for a while for a project car to build with my son. We both loved the look of that Charger. I wanted one from a dry state, to minimize the amount of rust we would have to fix. We found the car that my son and I loved in Peoria Arizona, but the car had not been on the road in over 10 years. My main concern in purchasing the car was how to get it back to our house. I did not want to go through the hassle of picking it up myself with a trailer. I was glad find Easy Car Shipping on an auto transport reviews website, where they were highly rated. They answered all my questions, and they assured me they could get the car picked up even though it was not running. There were some extra parts for the car that needed to be placed in the vehicle during transport, and the driver made sure they were secured, not to bounce around. We got the vehicle safely and now comes the hard part ... starting to fix the car." Jason Proust, 1970 Dodge Charger ● Peoria, AZ to Denver CO
Why choose Easy Car Shipping for your auto transport needs?
In short, we know how to ship your car. We're actual vehicle experts. There's little room for error when it comes to auto transport, and it always helps to see customer reviews before entrusting your beloved car for, especially if it's a luxury vehicle or an exotic car. Our claims-rate is less than 1 in 1,200 vehicles.
"I tend to over-think things, and this transport was certainly one of them. I had dozens of questions, of who / when / how / how much – and the transport coordinator took the time to patiently answer all of them and to make sure that I was ready to have my car shipped. I'm going to spend the winter in Santa Fe, and at least I know one thing: who I'll call to have my car returned to Illinois." Mary McAllister ● 2010 Cadillac DTS, Downers Grove, IL to Santa Fe, NM
Bottom line: You want to know you're being taken care of. Check out hundreds of reviews, averaging 4.8 stars, and see our door-to-door auto transport reviews.


Can I pack items in my auto during vehicle transport?
Unfortunately, the Federal Motor Carrier Safety Administration says you can't. The kinds of trucks that carry stacks of vehicles for transport aren't allowed to haul non-vehicle related items. In fact, before we pick up your car, you should clear it out so that no personal items are left in the car. Also, if it's clean it's easier for the driver to confirm with you that the car has no dings or scratches on the vehicle, which is what he records in the Inspection Report. That's also called a Bill of Lading, which and is a one-page document that not only validates the condition of the car at both pick-up and delivery, but also spells out the legal details of who / what / when / where and more.
Making you feel 100% comfortable, in part with our quality and process and by walking you through any key decision-points in person and having one of our expert Transport Coordinators available to you at all times is part of what makes us one of the best auto transport companies in the industry. This means you can lean back and expect a smooth ride.
Ready to Get Started?
Answer Just 5 Easy Questions
Instant Quotes
No Hidden Fees
Licensed, Bonded, Insured